Andy Cole is a retired professional footballer from England who played as a striker. His career lasted from 1988 till 2008.
Early life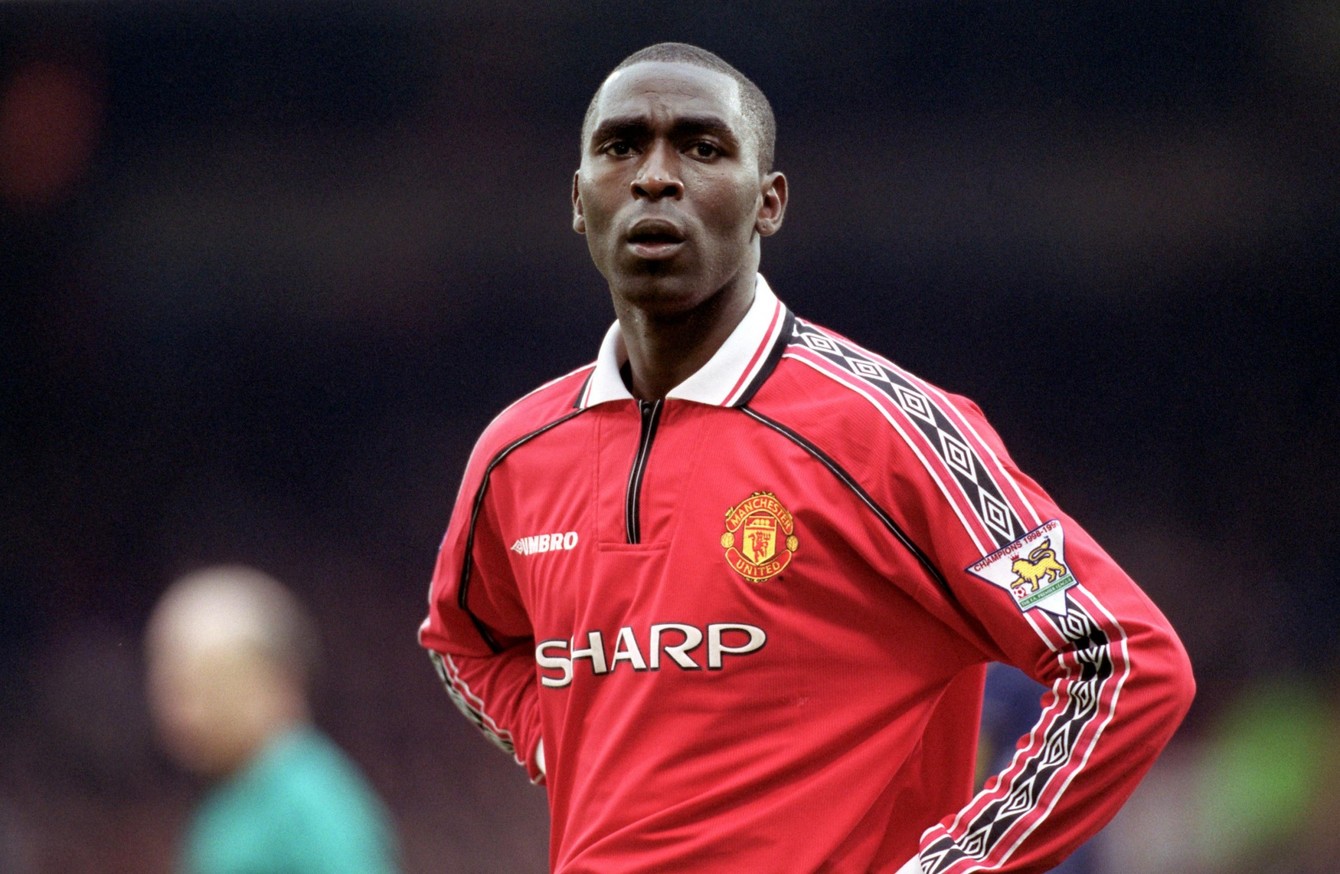 Lincoln Cole, Cole's father, immigrated to the United Kingdom from Jamaica in 1957 and worked as a coal miner in Gedling, Nottinghamshire, from 1965 until 1987.
Club career
Early career
Cole began his career as a youth player for Arsenal after graduating from high school in 1988, and he signed as a professional in 1989. On December 29, 1990, he made his only league debut for Arsenal as a substitute against Sheffield United at Highbury during a First Division match. The Gunners won 4–1, although Cole did not score.
In 1991, he came on as a replacement against Tottenham Hotspur in the Charity Shield and almost immediately made an impression, hitting the side netting from outside the penalty area. He was loaned to Fulham in the Third Division the following season when he scored three goals in 13 games.
Cole joined Second Division Bristol City on loan in March 1992 before signing a £500,000 permanent deal in the summer of 1992, making him the club's most expensive player at the time.
He was quickly one of England's hottest prospects after proving himself as a competent young goalscorer with Bristol City (who began the 1992–93 season in the new Football League Division One following the formation of the Premier League), and his name was frequently linked with Premier League clubs throughout the 1992–93 season.
Newcastle United
Newcastle United paid £1.75 million to sign Cole in February 1993, breaking their club transfer record. He then scored 12 league goals in as many games as Newcastle won the Division One title and promotion to the Premier League. His 12 goals included two hat-tricks, the first against Barnsley on 7 April and the second against Leicester City on the final day of the season in a 7–1 thrashing. On 4 May, he also scored the first of the club's two goals in a 2–0 win over Grimsby Town at Blundell Park.
Cole scored 34 goals in 40 Premier League games as Newcastle finished third and qualified for the UEFA Cup for the first time since the 1970s. On 21 August 1993, he scored his debut top-flight goal in a 1–1 draw against defending league champions Manchester United at Old Trafford. This was Newcastle's first Premier League goal.
Manchester United
Cole was sold in a shock move to Manchester United on January 10, 1995, for a fee of £7 million — £6 million in cash plus £1 million-rated Keith Gillespie travelling in the opposite direction, setting a new record for the most expensive British transfer.
Newcastle fans were disappointed and perplexed by Keegan's decision to sell Cole, prompting Keegan to openly confront fans at St James' Park, against the advice of chairman Sir John Hall and first-team coach Terry McDermott, and explain his reasoning on the day of the transfer.
Blackburn Rovers
Cole's first-team chances were harmed by the arrivals of Ruud van Nistelrooy and Juan Sebastián Verón in the 2001–02 season, and he was moved to Blackburn Rovers for £8 million on December 29, 2001. Within two months of his arrival, he had won the League Cup for Blackburn Rovers, scoring the game-winning goal against Tottenham Hotspur, who were led by former England manager and open critic of Cole, Glenn Hoddle.
Cole had now won all four domestic trophies as well as a European trophy in the space of seven seasons. Cole finished the season with a total of 18 goals in all competitions, 5 for Manchester United and 13 for Blackburn in just 20 games.
Later career and retirement
Cole returned to Craven Cottage for the 2004–05 season, 13 years after spending a month on loan at Fulham. He signed a one-year contract. He was the club's leading scorer and scored one of the season's goals against Liverpool. Despite his success at Fulham, he opted to leave after only one season since his family wanted to return to the North West.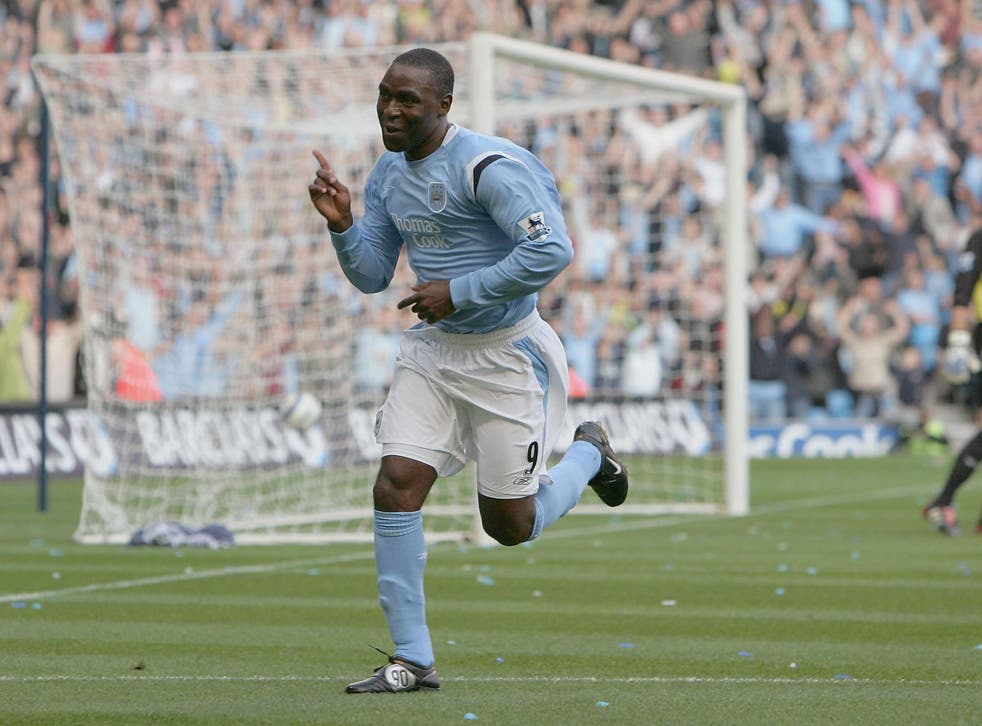 Cole joined Manchester City on a free transfer at the start of the 2005–06 season and had a successful debut at Eastlands. Stuart Pearce's team spent the majority of the season in the top half of the table, however, Cole's season was cut short in March due to injury.
Cole signed a 12-month contract with Nottingham Forest, his 12th club and childhood club, on July 4, 2008. However, on October 31, 2008, Forest announced that Cole's contract had been mutually terminated after 11 matches and 0 goals.
Cole announced his retirement from football on November 11, 2008, capping up a 19-year career.
International career
Despite being capped for England for the first time in 1995, Cole had only 15 caps by the time he declared his retirement from international football after failing to make the 2002 World Cup team. In March 2001, he scored one goal for England in a World Cup qualifying match against Albania. He also scored in his lone game for England B.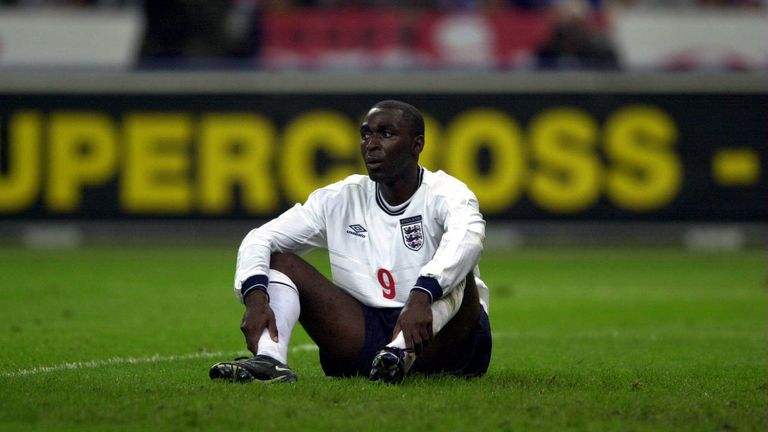 In defending his decision not to choose Cole for the World Cup in 1998, Glenn Hoddle claimed that Cole needed six or seven chances to score one goal.
Cole missed out on another important competition for his country because of a recurring toe problem in the run-up to UEFA Euro 2000.
Records
With 187 goals, he is the third-highest goalscorer in Premier League history. He also holds Premier League records for most goals scored in a 42-game season (34), fastest to score 50 goals (65 matches), and being the first player to top the Premier League's goalscoring and assist charts in the same season, in 1993–94.
Cole has the distinction of being one of the few English players to have won every possible accolade in the English game, including the PFA Young Player of the Year award and the coveted UEFA Champions League title. Cole also played 15 times for England between 1995 and 2001, scoring once against Albania in a 2002 FIFA World Cup qualification.
Coaching career
Cole was appointed temporarily by his old Manchester United and England teammate, Milton Keynes Dons manager Paul Ince, to coach the club's attackers in August 2009. However, a week later, Cole agreed to spend at least two days a week working on finishing with the forwards at Huddersfield Town, under the tutelage of his former Newcastle United and Fulham teammate Lee Clark.
Cole returned to Manchester United in December 2010, working at the Carrington training complex while completing his coaching qualifications. Cole was designated forward and attack coach supporting manager Sol Campbell at Southend United in October 2019.
Personal life
In July 2002, Cole married his long-term lover Shirley Dewar. Devante, their son, is also a professional football forward for Motherwell FC.
Cole was arrested and questioned by police in 2008 following an alleged assault on his wife at their house in Alderley Edge, Cheshire, before being freed on bail. Six months later, Cole, represented by the law firm Schillings, obtained damages in a case against the Daily Star's proprietors for defamation relating to the release of material concerning the assault charges, as well as for injuries caused to his family by sensationalist reports.
Cole was mentioned in the Panama Papers in April 2016.
Rеаl Nаmе/Full Nаmе
Andrew Alexander Cole
Nісk Nаmе/Сеlеbrаtеd Nаmе
Andy Cole
Віrth Рlасе
Nottingham, England
Dаtе оf Віrth/Віrthdау
15 October 1971
Аgе/Ноw Оld
49 уеаrѕ оld
Неіght/Ноw Таll
5 ft 11 in (1.80 m)
Wеіght
78 kg
Раrеntѕ Nаmе
Fаthеr –Lincoln Cole
Моthеr –N/A
Ѕіblіngѕ
N/A
Nаtіоnаlіtу
British
Маrіtаl Ѕtаtuѕ
married
Gіrlfrіеnd
Shirley Dewar
Кіdѕ/Сhіldrеn Nаmе
Devante
Рrоfеѕѕіоn
British football рlауеr
Nеt Wоrth
$1 Million
Lаѕt Uрdаtеd
Јuly 2021
Popular Post:
Mike Tyson Record | Conor mcgregor Record | Khabib Record | Anthony Joshua Record | Floyd Mayweather Record |Ben Askren Record |Darren till Record |Roy Jones Jr Record | Ryan Garcia Record | Israel Adesanya Record | Manny Pacquiao Record | Mayweather Record | Dustin Poirier Record | Francis Ngannou Record |Nate Diaz Record | Anderson Silva Record | Canelo Record | Tony Ferguson Record | Mcgregor Record
Formula 1 Popular Post:
Lewis Hamilton Net Worth | Michael Schumacher Net Worth | Max Verstappen Net Worth | Lando Norris Net Worth | Sebastian Vettel Net Worth | Claire Williams Net Worth | Nico Rosberg Net Worth | Sergio Perez Net Worth | Romain Grosjean Net Worth | Toto Wolff Net Worth | Hamilton Net Worth | Fernando Alonso Net Worth | Frank Williams Net Worth | Niki Lauda Net Worth | Michael Latifi Net Worth | Kimi Raikkonen Net Worth | Ron Dennis Net Worth | Martin Brundle Net Worth | Angela Cullen Net Worth
Read more: Andy Cole net worth: Career, earnings and net worth of former football player in 2021