Red Bull Team Principal Christian Horner reminisced about his signing as the team boss.
Horner has led Red Bull since their first season in 2005. Fast forward 15 years, and he is now a very successful team principal. He has come a long was when the upstart company took over the Jaguar team. Over the last decade, Red Bull has been one of the most successful F1 teams. This season, they currently lead both championships, and are legitimate rivals to Mercedes.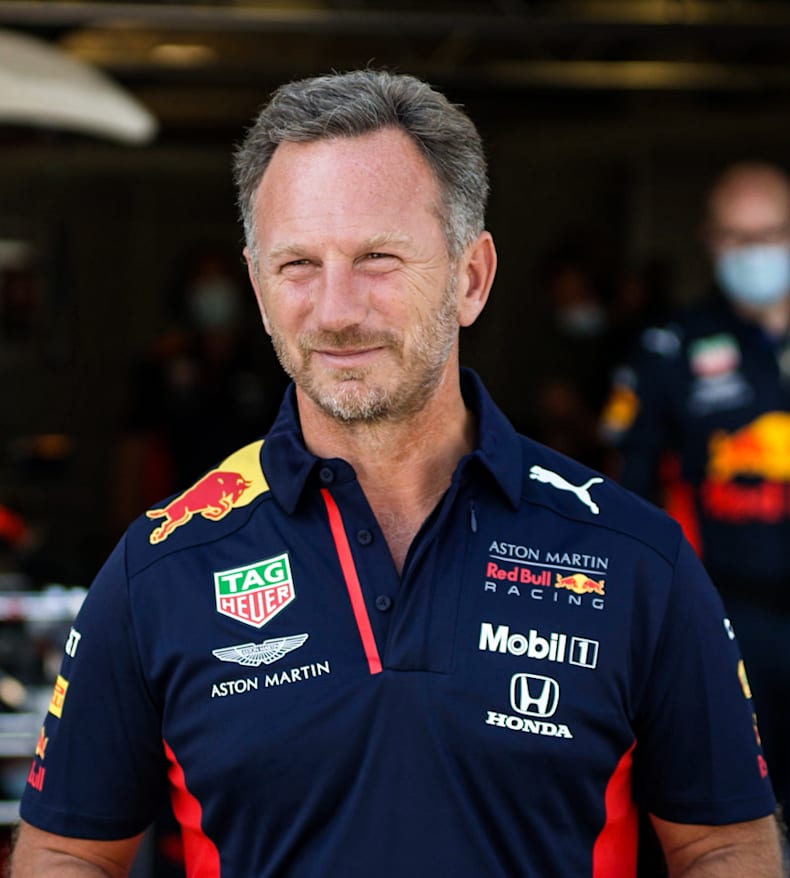 Speaking on the High Performance Podcast, Horner recalled his first appointment as team boss, and how many weren't happy about it.
"I was 31 when I first walked through the door, I was still a kid," he said. "I had won the championship three years in a row in the stepping stone class towards Formula 1, Formula 3000 it was called then, so there was an element of success."
Shock and disbelief
Horner said when he was presented to the former Jaguar staff, there were a few eyebrows raised. "When I first walked in here, everyone was absolutely amazed that they had put such a young boy in charge. The whole factory was called and told that the old team boss had been sacked that very morning.
"Then they said, 'Tada, this is Christian Horner, he's the new team boss'. I then saw a shockwave in the sea of faces. They probably thought: 'what child have they brought in now?'," Horner recollects.
Talking more about his first day at the new job, Horner said, "I went to my office, where my secretary was in tears because her previous boss had just been sacked. His Christmas cards were still on the desk and his coffee cup was half empty.
"That's when I really thought, 'Okay, is this it?' I also had a fairly dissatisfied crew at the time who went home at five o'clock, I think in protest," he added, chuckling.
Read more: Christian Horner takes swipe at Toto Wolff enjoying easy ride -"About time he had something to do"