On September 26, 2021, Chennai Super Kings (CSK) great MS Dhoni rewrote the record books in a match between CSK and Kolkata Knight Riders (KKR).
The 40-year-old veteran has surpassed Dinesh Karthik to take over first place on the list of IPL wicketkeepers with the most catches. Dhoni caught his 116th catch in IPL cricket, surpassing Karthik's total of 115 catches.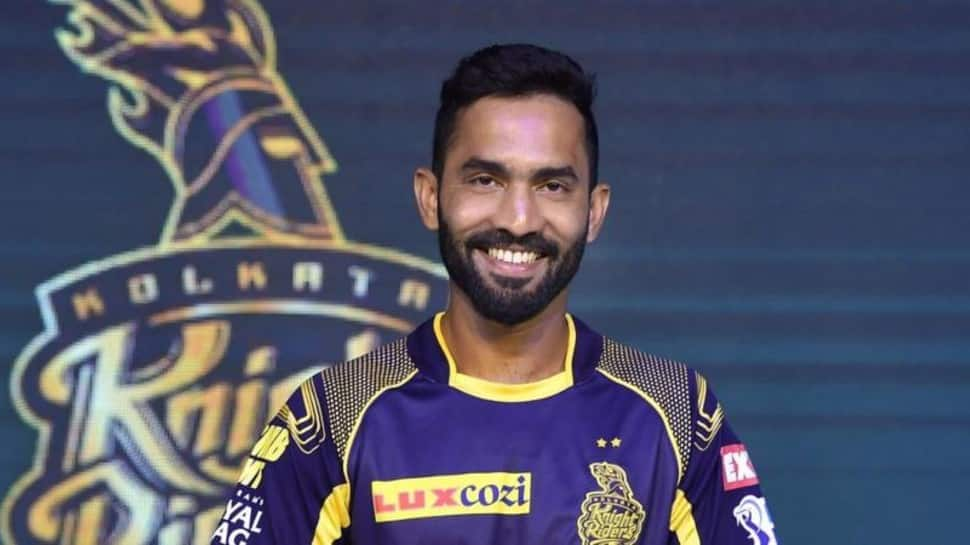 Ironically, it was Dhoni's dismissal that allowed him to pass KKR wicketkeeper Dinesh Karthik. Karthik went for the slice with a full delivery from Josh Hazlewood, and the ball took the outside edge of his willow and landed in the hands of Dhoni behind the stumps.
Earlier in the day, Dhoni had also grabbed Venkatesh Iyer's catch behind the wickets. The KKR opener went for the drive and nicked the ball behind the stumps to Dhoni off a delivery that was bowled outside the off stump.
CSK and KKR match
The Kolkata Knight Riders (KKR) batted first and amassed a total of 171/6 against the Chennai Super Kings (CSK). For the KKR side, Rahul Tripathi and Nitish Rana were the primary contributors with the willow.
Rana helped himself to a 27-ball 37, while Tripathi hit an excellent 45 off 33 deliveries. Josh Hazlewood and Shardul Thakur both took two wickets for CSK, but Ravindra Jadeja only took one. At the time of writing, the CSK scorecard reads 154/6 after 18.3 overs, and the MS Dhoni-led side still needs 18 runs to win.
In IPL cricket, Dhoni also leads the record of wicketkeepers with the most dismissals. Apart from Dhoni and Karthik, Robin Uthappa (90 dismissals), Parthiv Patel (81 dismissals), and Wriddhiman Saha (80 dismissals) round up the list (79 dismissals).
Read More: Has the time finally come for Dhoni to play a more auxiliary role for CSK?