Elin Nordegren is the ex-wife of professional golfer Tiger Woods. Nordegren received a substantial sum as part of her divorce settlement from Tiger Woods.
Her tumultuous marriage to the golfer drew a lot of media attention, and her name was frequently mentioned in various articles that chronicled the athlete's downward spiral. Her net worth is estimated to be $200 million.
Early life
Elin Maria Pernilla Nordegren was born in Stockholm, Sweden on January 1, 1980. Nordegren began modelling in order to support herself in 2000. She was once on the cover of "Cafe Sport."
Controversy with Tiger Woods
Tiger Woods and Elin Nordegren were married in 2004 at the Shady Lane Resort in Barbados.
Their marriage was a very rocky one. Woods admitted to his wife that he had been unfaithful to her throughout their marriage. During his relationship with Elin, he claimed to have slept with over a dozen different women, including two porn stars. He even slept with a waitress at a diner frequented by the couple.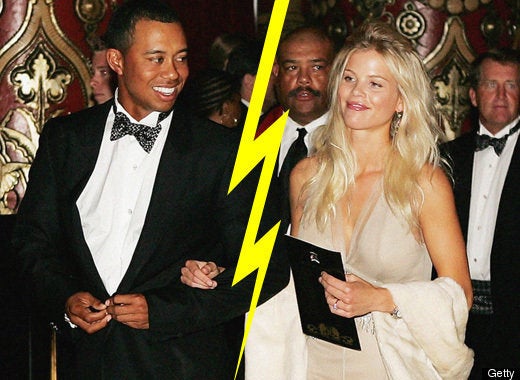 By 2010, the divorce had been finalised. Elin's sister, a licensed legal professional, assisted her along with a team of McGuireWoods attorneys. Despite initial reports that Nordegren was set to receive a settlement of $750 million (even more than Tiger's net worth at the time), she walked away with a sum of $100 million, which represented about 20% of Tiger's net worth. Furthermore, Elin was awarded sole custody of the children.
Investments
Nordegren immediately invested heavily in real estate after her divorce from Woods, purchasing a mansion in North Palm Beach for $12 million. Elin had grand ambitions for the beachfront property.
The mansion's construction was completed in 2014, and it now has 25,000 square feet of living space.
Nordegren listed the house for $48.5 million in 2018. She eventually sold the house for $28 million in September 202o. Russ Weiner, the founder of Rockstar energy drink, was the buyer.
Popular Post:
Mike Tyson Record | Conor mcgregor Record | Khabib Record | Anthony Joshua Record | Floyd Mayweather Record |Ben Askren Record |Darren till Record |Roy Jones Jr Record | Ryan Garcia Record | Israel Adesanya Record | Manny Pacquiao Record | Mayweather Record | Dustin Poirier Record | Francis Ngannou Record |Nate Diaz Record | Anderson Silva Record | Canelo Record | Tony Ferguson Record | Mcgregor Record
Formula 1 Popular Post:
Lewis Hamilton Net Worth | Michael Schumacher Net Worth | Max Verstappen Net Worth | Lando Norris Net Worth | Sebastian Vettel Net Worth | Claire Williams Net Worth | Nico Rosberg Net Worth | Sergio Perez Net Worth | Romain Grosjean Net Worth | Toto Wolff Net Worth | Hamilton Net Worth | Fernando Alonso Net Worth | Frank Williams Net Worth | Niki Lauda Net Worth | Michael Latifi Net Worth | Kimi Raikkonen Net Worth | Ron Dennis Net Worth | Martin Brundle Net Worth | Angela Cullen Net Worth
Read more: Tiger Woods net worth: How much is the star golfer worth in 2021?