Christijan Albers has slammed Christian Horner while comparing him with Toto Wolff, suggesting the Red Bull Team Principal was an idiot.
Horner and Wolff have led the Red Bull versus Mercedes rivalry off the track. The political games the two bosses have played over this season have added another layer of excitement to the proceedings. Mind games and wars of words have been the norm, and the duo has delivered in spades.
Recently, the two men were seated next to each other during a press conference, where they exchanged veiled digs without maintaining eye contact. This caught the attention of many fans, and the Dutch F1 personality was one of them.
Albers slammed Horner while comparing him with Wolff, and stated that the Austrian seemed like he was better at the job.
"That one was kind of fun, wasn't it? I liked them together," he told De Telegraaf.
"I'm not a Toto fan, I'm not a Horner fan, but I do think Toto handles it better, I must tell you. More professional.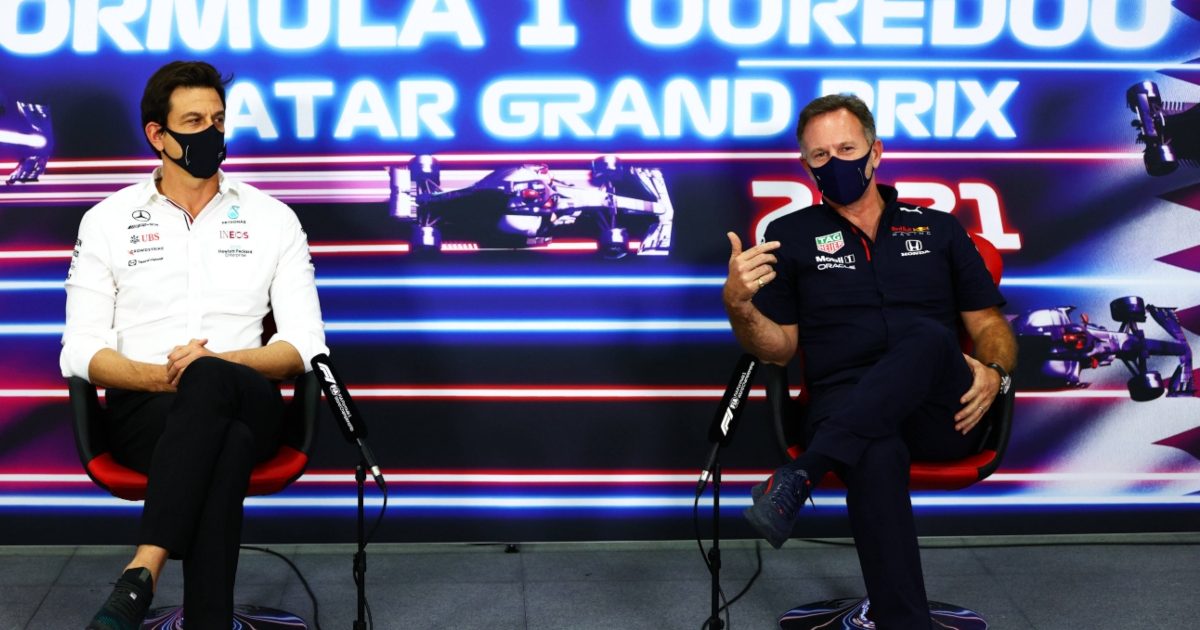 "That too, and Toto really asks his engineers how and what. He's more into the (technical) matters than Horner.
"Horner doesn't have a clue. The issue is that he doesn't delve into the matter. You see that Horner doesn't ask his engineers any more questions when it comes to technique," he concluded.
Unlikeable
Horner's antics have landed him many negative comments over the years. Recently, his actions even earned him a formal warning from the FIA.
The boss, however, remained unfazed, saying that he was simply a man who told things as they were. "If I think you are being an a**e, then I will tell you that you are being an a**e," was his take on the entire thing.
Read more: Albers says Hamilton had no chance of winning Russian GP without rain assistance