Alex Albon has hailed George Russell for helping him with his Williams move.
Albon is returning to F1 after a year away from the sport. He will be joining Williams next season. However, the Thai driver has mentioned that he didn't secure the move on his own, and that his good friend Russell was key in helping him do so.
The former Red Bull driver thanked Russell for recommending him to Williams, and for helping him sign before any other drivers. He also revealed that multiple teams had contacted him, but he chose Williams.
As reported by Formule1, Albon said, "George has even supported me so well that one of the Williams board members said they couldn't take his opinion too seriously because George gave me so much support. So I owe George a lot of beers."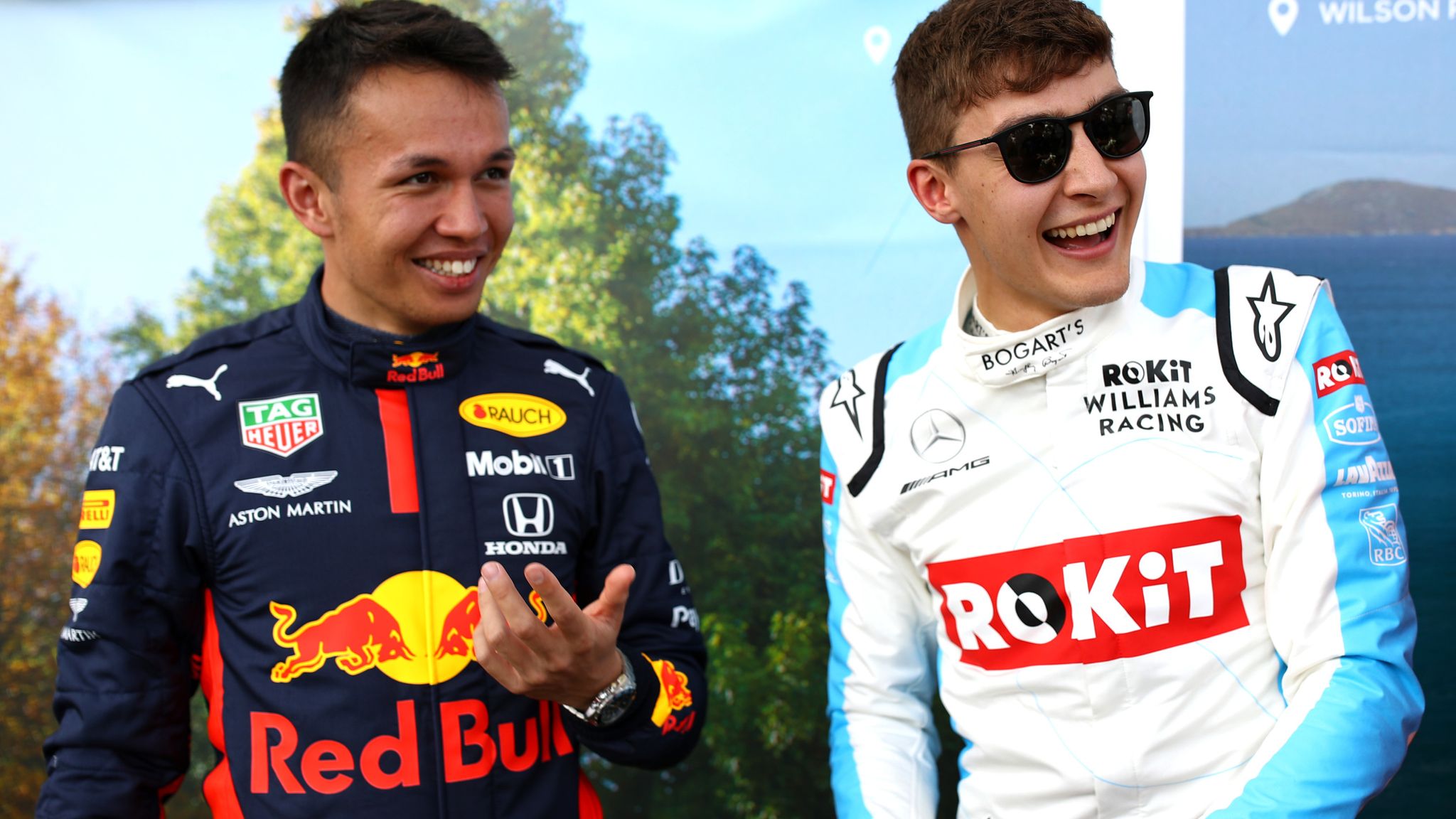 Albon also mentioned that he was looking at other forms of racing if F1 didn't work out, saying he is not a person to stay without doing anything.
"You can't just focus on Formula 1. If it doesn't work out that way, you'll be left empty-handed," he said.
"This is a team on the way up. It is being invested in and when I visited the team, everyone seemed very positive and optimistic."
Welcome, Albon
Williams CEO Jost Capito stated that he was thrilled with the signing, and gave his thoughts on the same.
"We want to move forward; we don't want to move backward," he said.
"With that in mind, a driver who is still at the beginning of his career and has quite a lot of experience already was appealing. Alex has been in one of the top teams, has driven a race-winning car, has experience of being successful and being on the podium, and is eager to do that again." Capito concluded.
Read more: Helmut Marko claims Lewis Hamilton destroyed Alex Albon's career