James Allison was full of praise for Valtteri Bottas and his win at the Turkish GP, saying he could not have done it better.
Bottas started the race on pole position, and went on to take a commanding victory at Istanbul Park. Nobody came close to challenging the Finn, who made no mistakes as he coasted to a tenth race win.
Red Bull and Ferrari were left chasing shadows the entire race. It was one of Bottas' best performances in a Mercedes car, and he stepped up to the plate despite being set to leave Mercedes at the end of the season.
Allison was full of praise for Bottas, and said that he took the chance in front of him in clinical fashion.
As quoted by Planet F1, when asked if things could have been worse for Bottas, Alisson said, "I think I prefer to ask that question the other way around – could it have been more perfect?
"The answer is no. He didn't put a foot wrong and it was a majestic performance, commanding from the front and with great skill in very difficult conditions. Skill that required him not to be too greedy at any point in the race.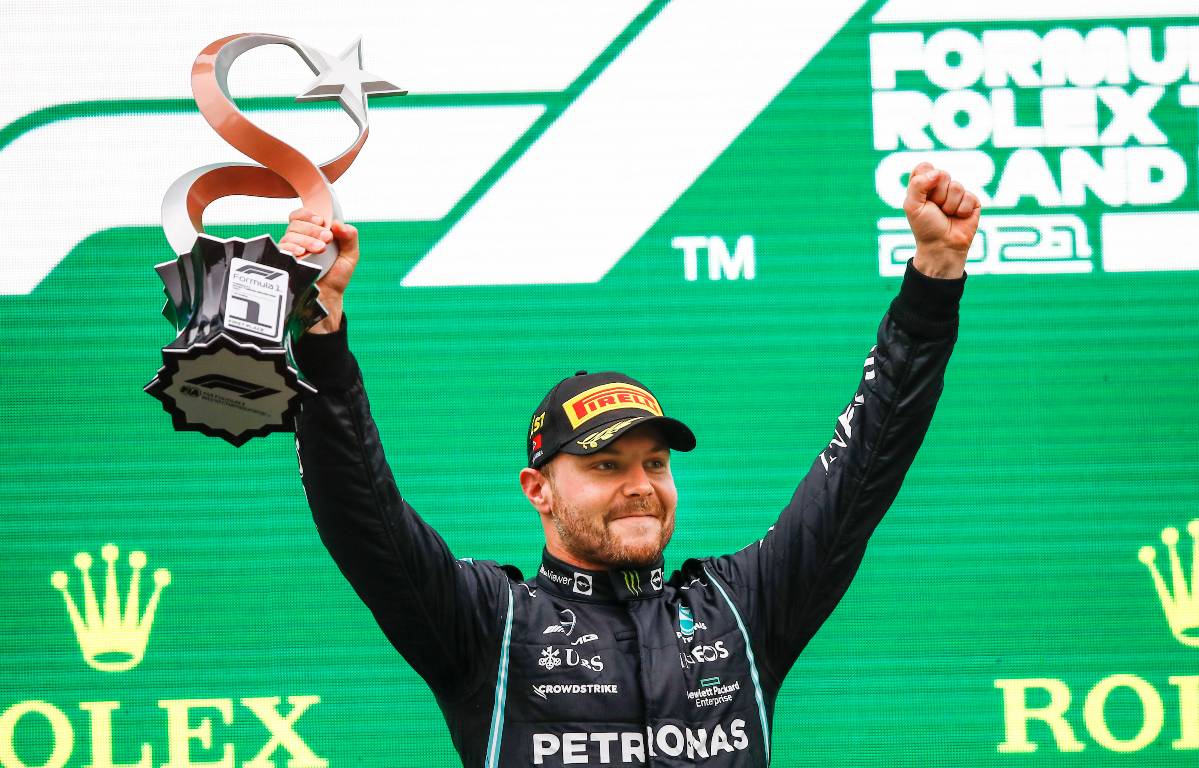 "He knew he had a fast car, he knew he had spent the weekend getting it really nicely balanced and he knew he had a fantastic opportunity of a win."
"James, it's Valtteri"
Allison also said that it could have very well been a chaotic race given what had happened with Lewis Hamilton. He revealed that Bottas executed the plan to perfection.
"Very, very commanding, mature performance and especially after the pit stop," Allison continued.
"A pit stop that we did to mirror and match what Max Verstappen had done a lap earlier and then with Valtteri on fresh tyres making sure that he drove very gently on that fresh rubber, avoiding the graining so that he could then be completely protected and strong in the closing laps of the race.
"He was full of beaming smiles afterwards and with absolute justification. It was a great, great performance and brilliant for the team," he concluded.
Read more: Windsor blasts Bottas despite Turkish GP win – "He is not self-critical anymore"