Jeroen Bleekemolen has said that Lewis Hamilton was fed up with the Russian GP result that he faces despite his win.
With title rival Max Verstappen taking a penalty and starting the race from last position, the race at Sochi was an open goal for Hamilton to grab a significant lead over the Red Bull driver. Even though Hamilton won the race, he was disappointed to see that Verstappen took second place.
That result meant that Hamilton's lead over Verstappen is a paltry two points. It also doesn't help that barring any significant damage, Verstappen will not need a penalty. Hamilton, meanwhile, is on the verge of taking one.
Due to this reason, Bleekemolen said that Hamilton was fed up with the Russian GP result, because it has effectively swung the momentum towards the Dutchman.
"You could just see Hamilton was fed up because he had really hoped to take a big lead," Bleekemolen told the Dutch branch of Motorsport.com.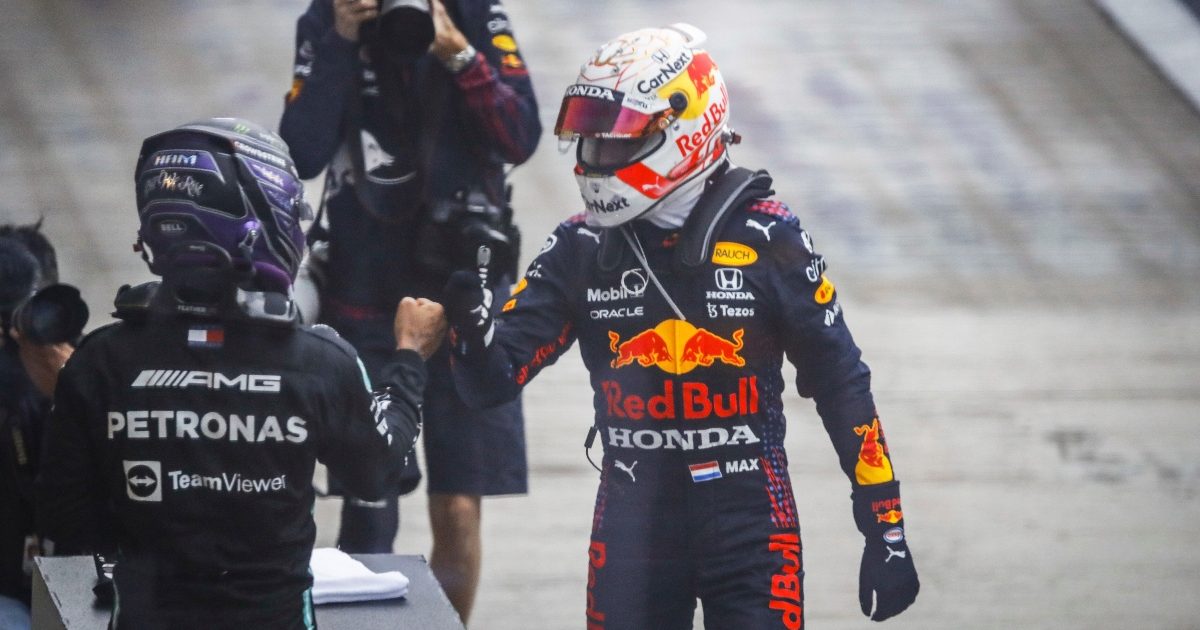 "I also think he needs it to become world champion because Max is so good. He is going so fast this year. I really think he is the favourite for the title. For Hamilton, though, this was an opportunity to at least take a 10, 15-point lead for a while and there isn't one now."
Advantage Max
Bleekemolen also said that the penalty possibility has made a significant dent in Hamilton's title hopes.
"In theory, Verstappen is done now and doesn't need to take any more penalties," the Dutchman stated.
"There might be a chance Hamilton has one more, there might not, but Mercedes are keeping quiet of course. In any case, Verstappen is on the better side there now too."
"If you look at the season realistically, Verstappen has had some bad luck… he really should have been way ahead. He has just been stronger and they are still driving the same cars, so I really think he has the biggest chance now," he concluded.
Read more: Ralf shuns Verstappen for Hamilton as "most complete driver" on the grid