Valtteri Bottas has revealed a new detail regarding his car at the Qatar GP, saying it is no longer a case of two identical Mercedes cars on the grid.
Bottas was having an excellent weekend in Qatar until a downpour of bad luck hit him. First, he was handed a three-place gird penalty for failing to comply with yellow flags at the end of Q3.
The start of the race was the next stumbling block, as he was overtaken by many cars due to a mistake.
If he thought that was the end of his bad luck, he was wrong. Just when he had battled back into an amazing podium contention phase, he suffered a front-left puncture and had to eventually retire from the race.
It was a very disappointing Sunday for the Finn, and he seems to have figured out why.
Bottas revealed a new detail regarding his car at the Qatar GP, saying that his car was different compared to his teammate Lewis Hamilton's W12.
"I have found out the reason, but I cannot give details," he told Finnish outlet Ilta Sanomat.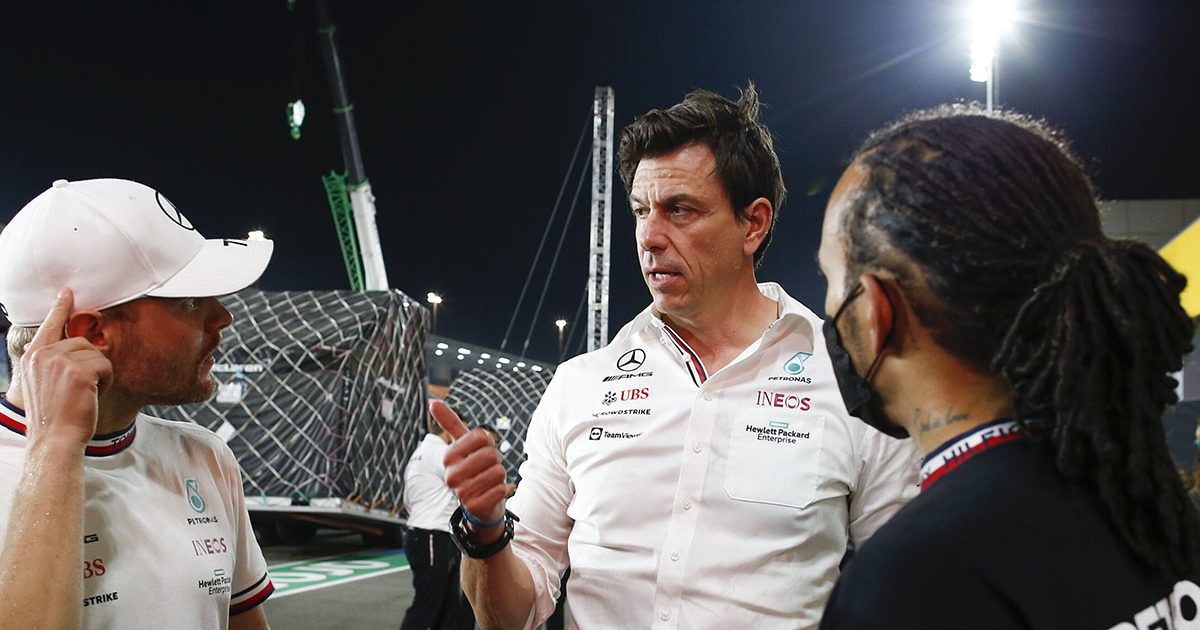 "But my car was no longer quite the same as it was, nor was it the same as Lewis'. There were little differences in the cars."
Hard luck
Mercedes Team Principal Toto Wolff declared his support for Bottas, and said that he was confident he would help them in the Constructors' Championship.
"We know that he can drive away when he's at the front," Wolff said. "So the speed is there.
"I have absolute confidence in him for the next races and I hope that we will have a good car. Then Valtteri will be at the front again because we need him there.
"He's very unlucky, because his start was very bad, then he recovered, he was P3 on track, and then there was this puncture.
"If he had finished the race, we would have had a bit of a safety margin for the Constructors' Championship, now it will be all decided at the end," he concluded.
Read more: Bottas lays into FIA race director Masi in no holds barred team radio exchange