Valtteri Bottas has given some advice to George Russell for next season, and called for his successor to believe in himself.
Bottas will leave Mercedes after a successful five-year association with the Silver Arrows. He will be replaced by young prodigy Russell, who is being earmarked as a future world champion.
After man countless rumours and speculations, Russell will join Mercedes to make it an all-English lineup for the German team. Bottas will depart for Alfa Romeo, having signed a multi-year deal with the Italian team.
The Finn recently appeared on the Beyond the Grid podcast, where he talked about many things related to F1. On it, Bottas also gave some advice to Russell, and asked him to take it at his own pace.
"Give yourself a bit of leeway, don't think too short-term," the current Mercedes driver said.
"There's always so much to learn and take things step by step. He's a talented driver and he's going to have a great team to support him, and he's alongside Lewis (Hamilton) who he'll be able to learn from, so I don't think I need to give him too much advice.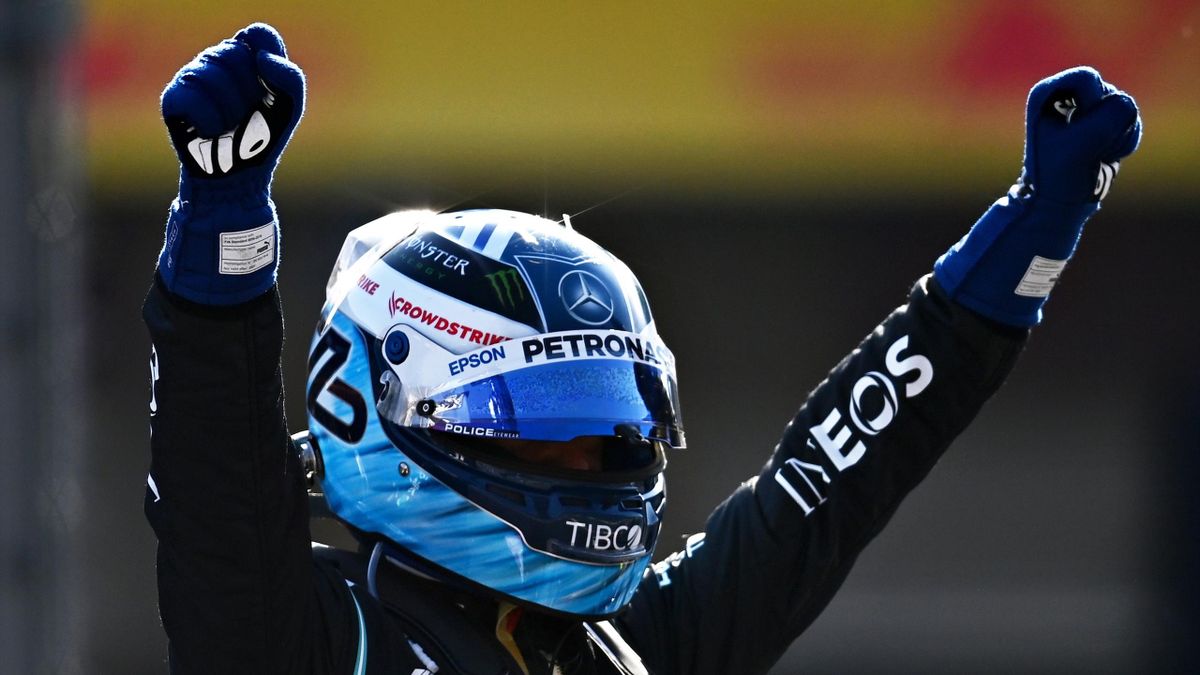 "Maybe the mistake I made was I was a little too harsh on myself in the beginning, but I'm sure he'll be fine."
Introspection
Bottas is a top driver in his own right, and during the course of his time at Mercedes has been an exceptional team player. He did not win many races with them, but when he has had the spotlight, he has more than stepped up.
The Turkish GP winner did not like his one-year contracts at Mercedes, and revealed that perhaps it was one factor that held him back. However, he assured that he will leave with no regrets, and is only thankful to Mercedes for the time together.
Read more: Did Bottas sign for Alfa Romeo with Ferrari in mind? – "I'm sure there are rewards for me"