Valtteri Bottas has sent a challenge to Max Verstappen after his Mexican GP pole, saying that he is looking at nothing less than a win.
At a track where Mercedes were written off as second-best, Bottas stunned Red Bull by clinching pole position. His teammate Lewis Hamilton will start alongside him on Sunday, with both Red Bulls behind them.
This puts Mercedes and title contender Hamilton in a strong position to take the win in Mexico. His Finnish teammate won the Turkish GP two races earlier from pole position, and he feels confident about doing it again.
Bottas sent a challenge to Verstappen after his Mexican GP pole, and said that a win is the target for him.
"I'll enjoy this pole for a bit and then switch my mind for tomorrow," Bottas told Sky F1, as quoted by Planet F1.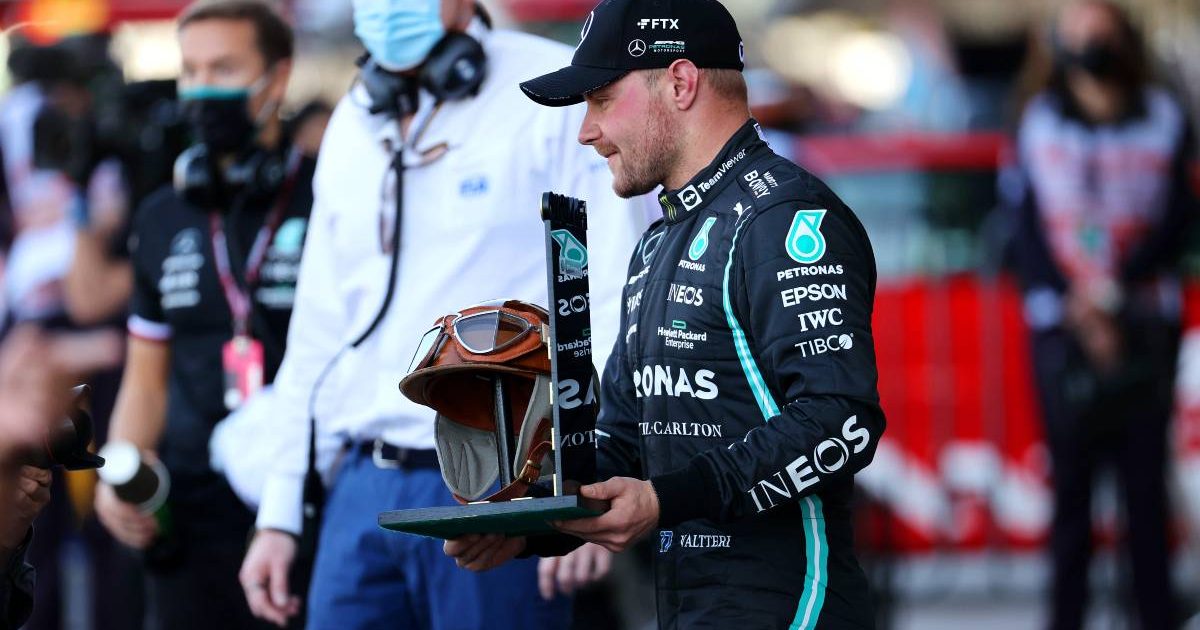 "We need to speak with Lewis how we can maintain the lead as a team and keep the Red Bulls behind.
"You never know what the race situation will be. I'm 100% sure there could be a circumstance I can still win the race and I believe in that, I hope for that. But if not, then I will support Lewis and get the maximum points for us as a team."
Viva Mexico
Bottas received a replica of the helmet worn by the great Juan Manuel Fangio as his prize, and was elated upon receiving it.
"I have no words, it's amazing," he continued.
"I've driven Fangio's car from '52 and actually getting a replica helmet of his is pretty cool.
"It's a good feeling. The car (Mercedes) was a joy to drive. I think everything came together even better than I was expecting. I definitely surprised myself and the team was as well a bit surprised that we were actually one-two because we seemed a bit off in FP3.
"A really rewarding feeling that all the changes we made were in the right direction, and we remained calm and tried to execute the best we can out of the car, and it worked," he concluded.
Read more: Bottas offers explanation to fractured Lewis and Max relationship – "I saw them having a chat in Turkey"