Ross Brawn revealed his disappointment with Fernando Alonso having only two world titles, saying that he could have had more.
Alonso put in a performance and a half at the Qatar GP, as he rolled back the years and clinched his podium in seven years. The Alpine driver drove a flawless race, and stuck when others around him faltered.
It was podium number 98 for the two-time world champion, and a reminder that even at 40, he was very much the same man who you did not want to see in your rear-view mirror.
The F1 columnist hailed the Spaniard for his Qatar exploits, but expressed one sentiment he shared regarding the driver.
Brawn revealed his disappointment with Alonso having only two world titles, and stated that he had the talent to have many more.
In his column for the official F1 website, Brawn wrote, "Fernando is my driver of the weekend.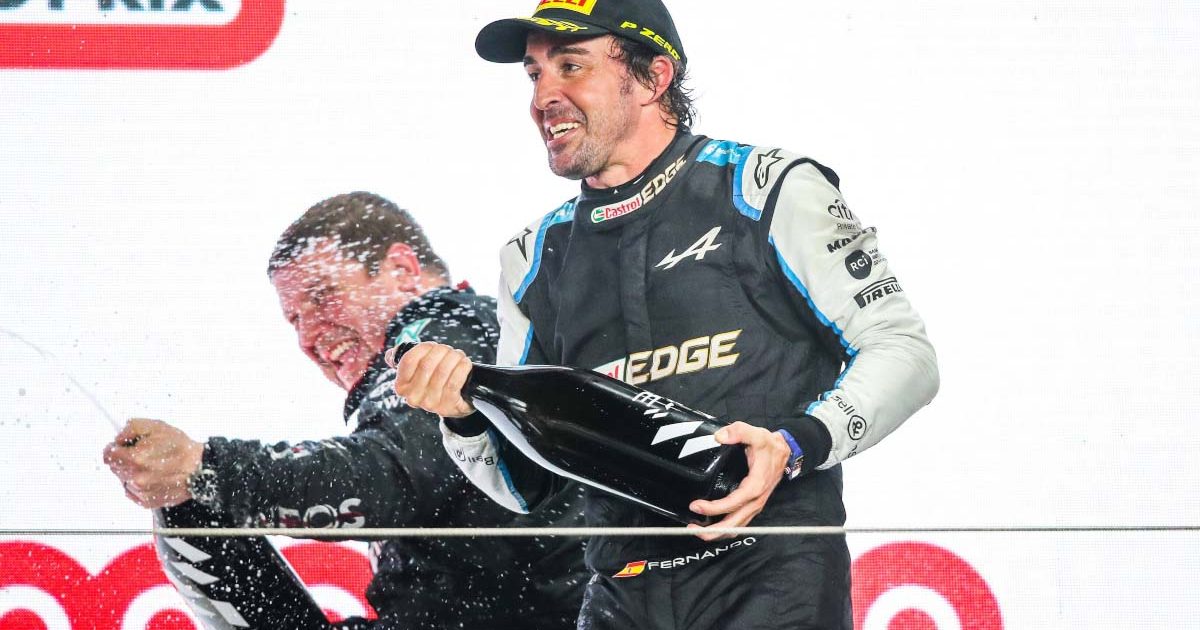 "Like Lewis (Hamilton), he dialled into the track very quickly and got the car working well. That Alpine looked good all weekend. He's just enjoying himself so much. He's in his element.
"I'm a big fan of Fernando and I've always felt frustrated he only won two World Championships for someone of his talent. He's easily my driver of the day. He's a man who is still in love with F1 and it shows."
What if?
Alonso has come close on multiple occasions to winning the championship, and could have been a five-time world champion. He left the sport a few years back before returning this season, and has come back with no rust whatsoever.
"He's hugely talented. Maybe the perspective he's got now, after some time away from the sport, might be helping," Brawn continued.
"It's brilliant to see him up there on the podium and brilliant to see Alpine doing so well here this weekend. Will it entice him to stay around for a while longer? Who knows? I think we all want Fernando around for a while.
"He's driving very well. He deserves to be there, there's no question about that. It's great for the sport, great for the fans, great for everyone," he concluded.
Read more: Brawn highlights how Brazil showed sprint qualifying is "great addition" to F1