Zak Brown has taken a slight dig at Sergio Perez, saying that he isn't Lando Norris' rival.
Norris' incredible form this season has seen him occupy the upper standings of the Drivers' Championship. He is within touching distance of two drivers – Valtteri Bottas and the aforementioned Perez. Any one of them could take third place at the end of the season.
Norris and Perez have clashed a few times this season. The Austrian GP and the Dutch GP saw the two drivers get tense, and they exchanged words.
Brown took a slight dig at Perez, saying that he isn't Norris' rival this season.
"(When it comes to) Checo (Perez), I don't think there's a rivalry, really," Brown told ESPN.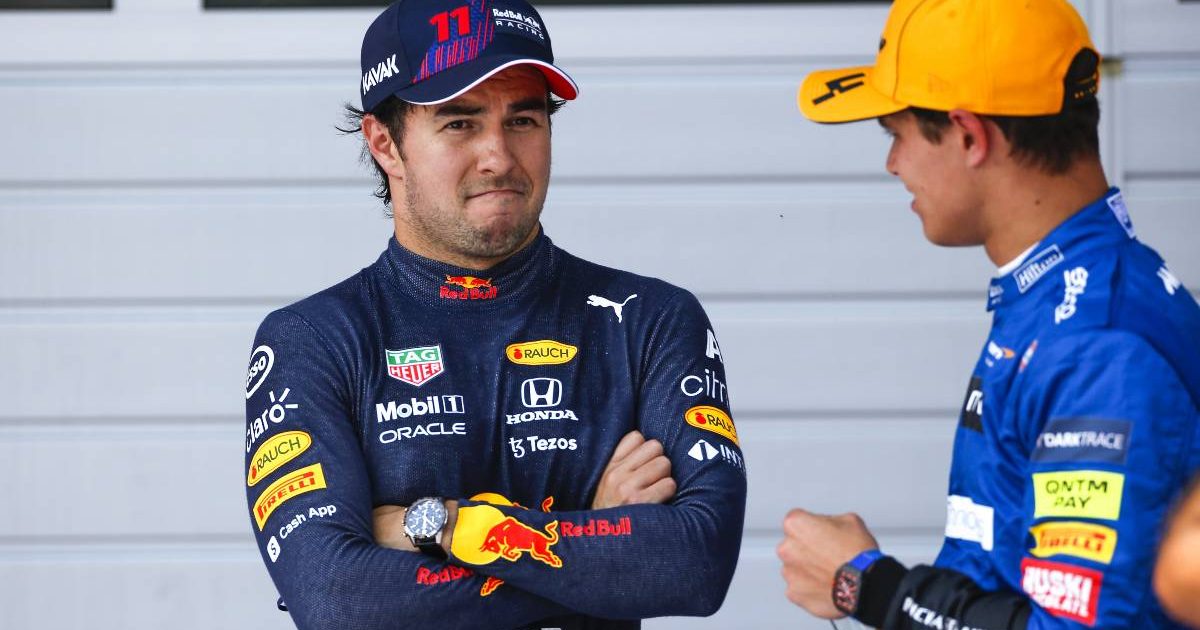 "I think they've had a couple of things. But if you asked me who is Lando's rival, I wouldn't say it's Checo.
"I think they (the issues) were racing incidents. I haven't heard Lando talk about anger, I don't think a rivalry is forming between them."
Winnings
McLaren took a stunning victory at the Italian GP, securing a historic 1-2. Brown was a happy man that day at Monza, and said that he never expected it to happen.
"I didn't expect to win in F1 this year, or I thought: if we're going to win it will be a crazy race with safety cars and red flags," Brown said.
"I didn't see us taking the lead at turn one and never turning back."
Brown credited Netflix's Drive to Survive for helping his team gain a lot of following in various parts of the United States of America.
"Netflix has helped a lot in America. I think the McLaren brand is much stronger and we have a higher level of attention than we did two years ago," Brown concluded.
Read more: Zak Brown vouches for Lando Norris among top drivers – "Shown great pace and maturity"