The Ferrari drivers have responded to Lewis Hamilton haters, saying that the situation is nothing like what they make it out to be.
Hamilton put in one of the most historic performances in F1 history. Starting from the back of the grid and losing his pole position after getting disqualified, he stunned everyone by going from P20 to P5 in the sprint.
It didn't stop there, as he dropped five places after his engine penalty and ended up winning the race by more than ten seconds.
It was an absolutely barnstorming performance, and while everyone showered Hamilton with praise, there were his haters who resorted to their usual downplay. They called his victory unimpressive, and said that anyone in his car would have done what he did.
The Ferrari drivers responded to Hamilton haters and said that it was a stellar combination of car and driver that achieved the jaw-dropping feat in Brazil.
Charles Leclerc went first. As quoted by Planet F1, when asked if it was the car that sent Hamilton to victory, the Monegasque replied, "I don't agree with that at all.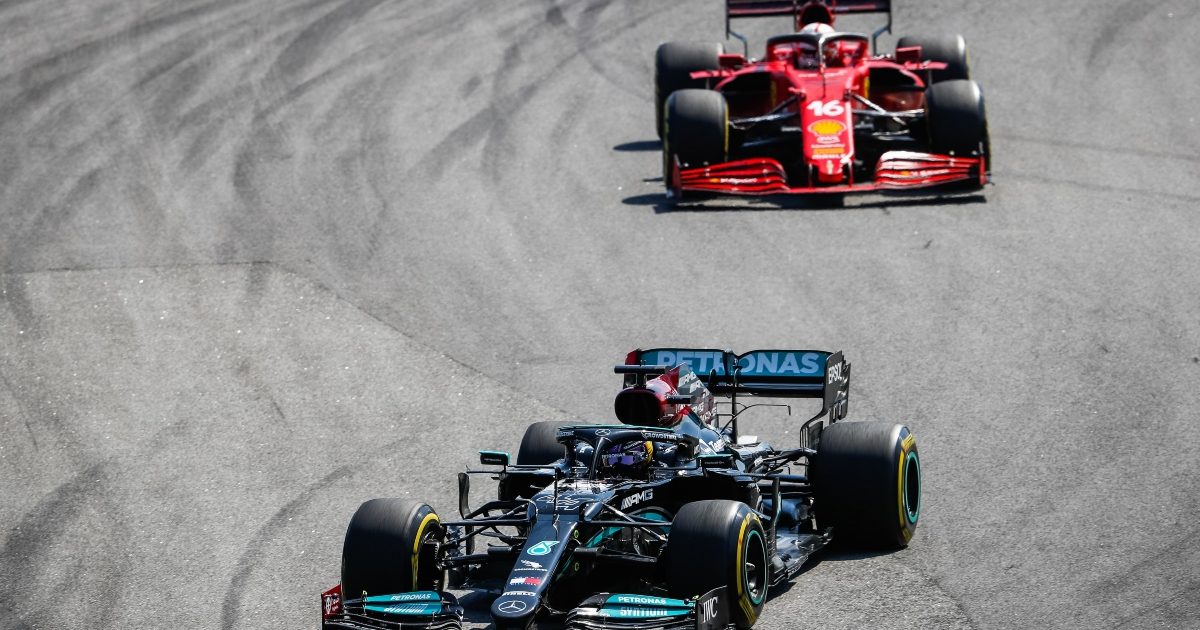 "Obviously Lewis has a very strong car at the moment, but I think he managed to go beyond what that car could give."
Same opinion
Leclerc's teammate Carlos Sainz also agreed with that opinion, and insisted that it was an awesome performance. He urged fans to recognise greatness, and said that it is always a combination of car and driver that delivers such results.
"Yes, I saw this debate all over social media today," Sainz replied when asked what his response was to the hate Hamilton was receiving.
"Why don't we talk about a combination of both? A great driver, an enormously talented driver, with a car that was really dominant this weekend."
Read more: Binotto wants extended run of reverse grids after Hamilton's Brazilian GP victory