Ferrari has dropped an update on the 2022 engine.
Next season will see a complete overhaul of F1 as we know it. It will be affecting teams in more ways than one, shaking up the foundations of their current setups. The specifications of engines will change until the end of the current power unit regulation cycle, which may conclude between 2025 and 2026.
Ferrari is planning to release an engine update next month, one which will bump up the current one's power by an extra 10 bhp. It will also have several hybrid elements that are in line with the 2022 regulations. It may be released during the Turkish GP weekend.
Ferrari dropped an update on the 2022 engine. Team Principal Mattia Binotto revealed its features, and informed fans about what they can expect.
"2022 is progressing," Binotto said, as reported by f1i.com.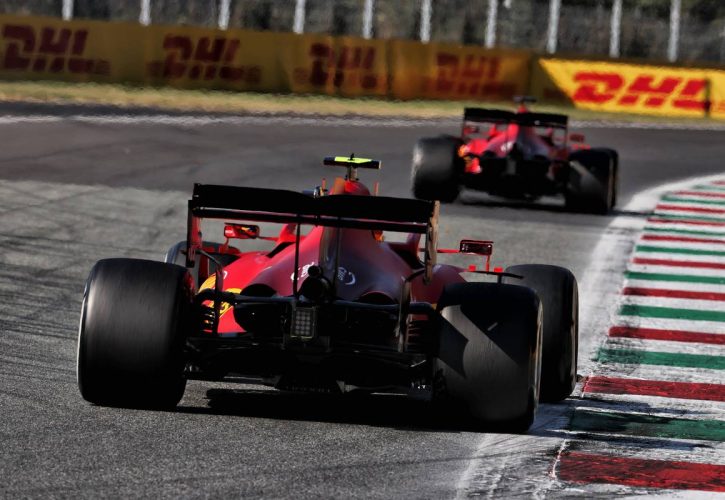 "It's progressing and now is the time you are normally freezing the chassis geometries and the entire concept of the car, suspension layouts, cooling layouts. So let's say the concept is certainly a lot advanced and while the concept is frozen, the chassis is already in production.
"It's time to continue working on the body shape, on the aerodynamics, bodywork, wings, etc. And no doubt we are working a lot as well on the power unit."
Slashing the gap
Binotto stressed that the objective of the engine development process was to bridge the gap between them and Mercedes.
"The power unit next year will be brand new in terms of, let me say, concept and design," Binotto said.
"So, for us, it will be important for us to make the most important step we can, knowing that, as I said before, we've still a gap in terms of performance on the power unit. So the objective is really to try to catch that disadvantage, to close it.
"That's why I think, on the engine, we are working very hard and on that key point where you need to find still performance but to start fully homologating the reliability of the product for the next season," he concluded.
Read more: Ferrari explains 'problem' Leclerc could not publicly speak about on radio message