The FIA has dropped a bombshell regarding the Max Verstappen incident at the Brazilian GP.
Verstappen got away without a stonewall penalty for forcing Hamilton off the track. It was a blatant offence, but the FIA turned a blind eye to it.
Both drivers entered a corner, but the Dutchman resorted to some dirty defending. That resulted in both drivers going off track, and Hamilton losing a couple of tenths to his championship rival.
Even though the Mercedes driver eventually got past Verstappen and won the race, there was nothing good to be taken away from the decision. More than two days later, it is still being debated.
Now the FIA dropped a bombshell regarding the Verstappen incident, and revealed that they made the decision without crucial footage.
As quoted by Fox Sports Australia, F1 Race Director Michael Masi said, "The forward facing, the 360, there's all of the camera angles that we don't get live that will be downloaded and we'll have a look at them post-race.
"It hasn't been obtained yet. It's been requested."
When asked if it could have been a penalty, Masi conceded, "Could be, absolutely. Possibly. But no, we didn't have access to it.
"And obviously, it's being downloaded. And once the commercial rights holder supplies it, we'll have a look."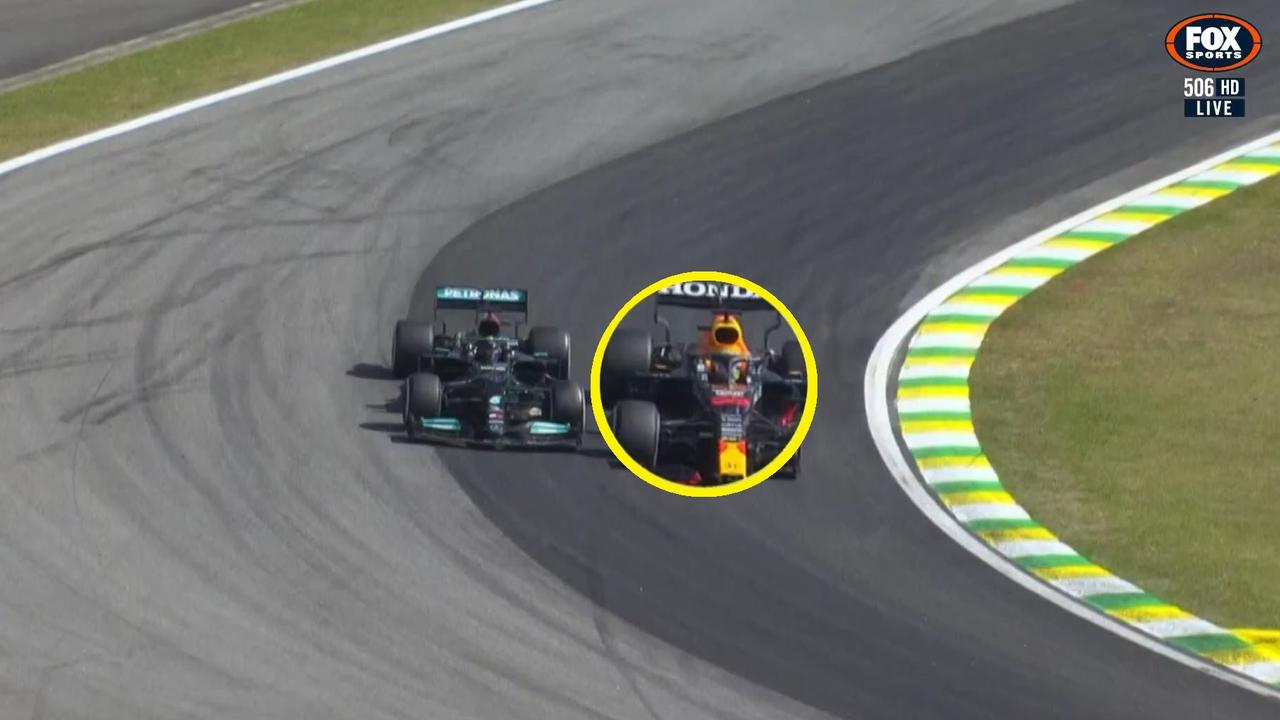 Unacceptable
Sky F1 presenter Anthony Davidson said that had the FIA seen the footage, they wouldn't have hesitated to hand Verstappen a penalty.
"You always need in these situations other camera angles. The FIA have more camera angles than we do, but they're missing this critical on-board shot," he said.
"I think if they had that on-board shot it's a very different story today."
"Usually what you'd be looking for is a telltale sign like a lock-up on the inside front tyre. A sign that the driver is right at the adhesion of grip, and the steering angle being forced into the car.
"And the other thing you're looking for is, is the driver on the apex — is the driver doing everything to make the corner. I can't see that much steering angle going into the car.
"For me, it's very well done by Max, cramping him off the road. But I'm not seeing enough effort being put into the car to try and make the corner," he concluded.
Read more: Verstappen asks fans to help him pay off his hefty FIA fine after setting up a crowdfunding project