Lewis Hamilton has dismissed Mercedes being underdogs at this point in the season.
Mercedes may have taken the win and a P5 at the Russian GP. However, rivals Red Bull took a more long-term victory, as Max Verstappen romped from the back of the grid to an astonishing P2.
Hamilton essentially had a free win at Sochi, but the team bottled the strategy and various opportunities to widen the gap between themselves and Red Bull.
Mercedes planted Valtteri Bottas in front of Verstappen by switching his engine. The idea was to use Bottas to keep Verstappen pinned at the back for as long as possible.
However, Verstappen overtook Bottas in no time, and continued to charge up the grid. The rain arrived and the Dutchman took full advantage, completing his recovery drive and taking second place.
The result meant that despite the win, Hamilton sits just two points above Verstappen. With an engine penalty predicted for the seven-time champion sooner than later, it is advantage Red Bull as it stands. However, Hamilton dismissed Mercedes being underdogs, and said that there is still everything to play for.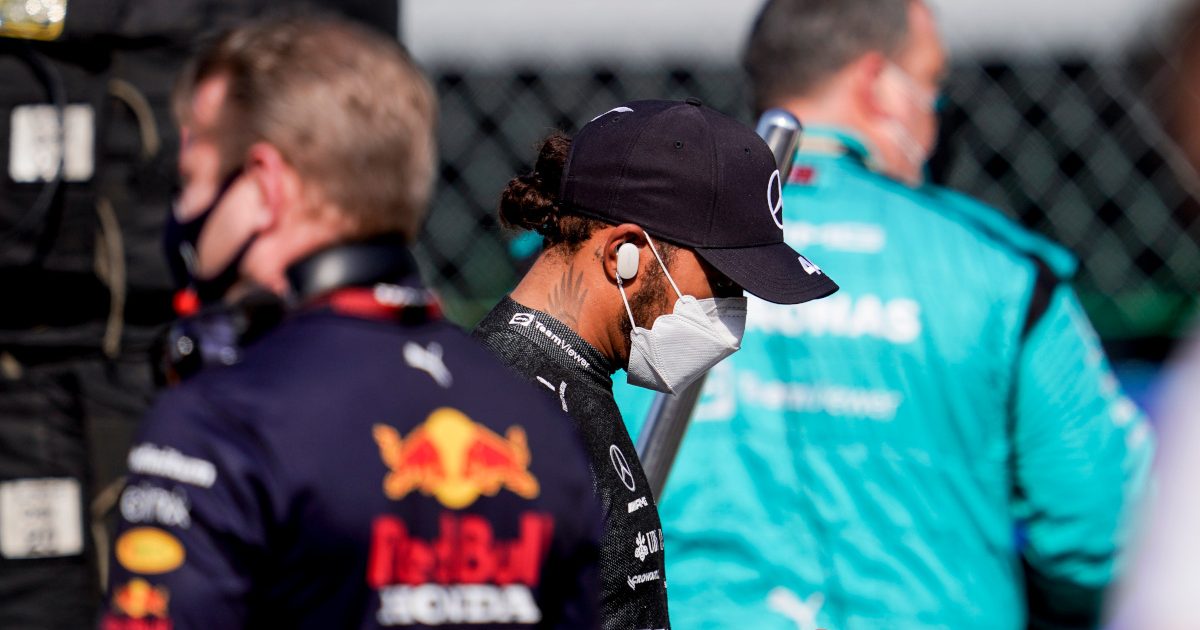 "Look, it's not only the two races, there's been plenty of races where we have not maximised, as a team, collectively, both drivers and everyone but we are still in a fight and we can continue to improve," Hamilton said, as reported by Planet F1.
"There are definitely things that we will try and do better moving forwards, but we just won't give up. We will just keep trying, keep pushing, remain hopeful and just do the work."
Fight till the end
Hamilton said the next seven races will be tough, but they will keep pushing until the end of the final race.
"Well, undoubtedly it's going to be tough," he said.
"I think, for two-thirds of the season so far, they have had the edge. However, it's obviously been difficult with all sorts of things, curveballs sent to both of us and our teams.
"There's still everything to play for in these next races. I think they have got a good set of circuits coming up, and I anticipate or just continue to be really close between us. Just got to be hopeful of some good races," he concluded.
Read more: Hamilton insists Mercedes livery switch "doesn't make a difference" in fight for diversity