Lewis Hamilton has taken a dig at the FIA over the Max Verstappen decision, saying that he expected nothing less.
Verstappen ran Hamilton off the road at the Brazilian GP. It was a stonewall penalty, but shockingly, the FIA did not give it. It wouldn't matter, as Hamilton overtook his rival and finished 10 seconds clear.
However, it was one of the most obvious penalties in recent memory, but the FIA made a mess of it. They received heavy criticism from fans and pundits, who echoed the sentiment that the Dutchman was at fault.
Hamilton took a dig at the FIA over the Verstappen decision, and said that somehow, he wasn't surprised in the least.
"I knew when they said they were going to investigate, I just knew that that's the decision they would come to, whether it was right or wrong," he said to Sky Sports F1, as quoted by the Independent.
"I didn't let it faze me, I just kept racing. I'm not going to go into that, I need to go look back at it, but it's a racing incident at the end of the day probably.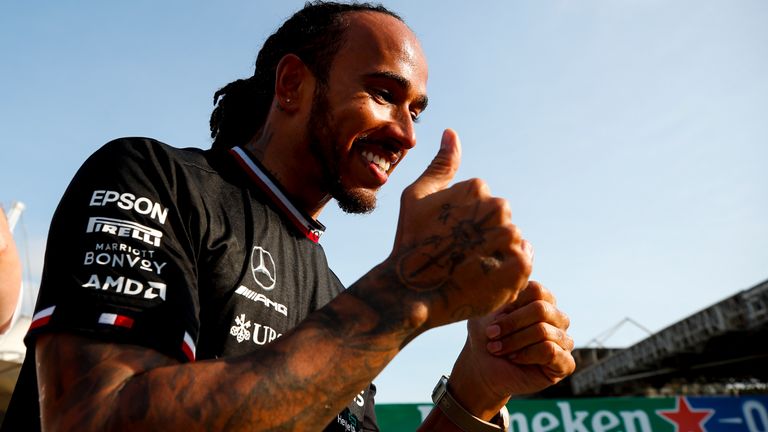 "It doesn't really matter, I got the result needed. I was just pushing as hard as I could, but from last on the grid and then another five place penalty was, I think the hardest weekend I've had," he concluded.
Masterclass
If you needed a reminder that Hamilton can never be counted out, you got it in spades in Brazil. The seven-time world champion overcame a 25-place grid drop across a sprint and a main race, and ended Sunday with a dominant win.
The two days were Hamilton clinics, as he made up fifteen places on the first day, and then nine places on the second day. He overtook some top talent en route to his win, including Verstappen himself.
Nobody could live with his pace, and his statement of intent will give him a much-needed confidence boost.
Read more: Vettel takes a swipe at FIA, threatens to 'touch' Hamilton's rear wing