In recent years, Lewis Hamilton has been one of the most outspoken members of the Formula One paddock. He has utilized his platform to raise awareness about a variety of societal issues, the most pressing of which being climate change.
Sebastian Vettel, a four-time World Champion, is another person who has followed suit and spoken out about these difficulties.
Vettel has also been outspoken on causes such as climate change, and Hamilton says he is quite proud of Sebastian for his environmental dedication.
Sebastian Vettel was recently commended by Lewis Hamilton for speaking out about climate change.
"I'm incredibly proud of Sebastian," said Hamilton as reported by Motorsport.
"He has discovered things that make him happy. And with the older generation, our age, you have a little more empathy. He has a family, often thinks about the future of his children, and wants to do something for his children. We speak often on these subjects."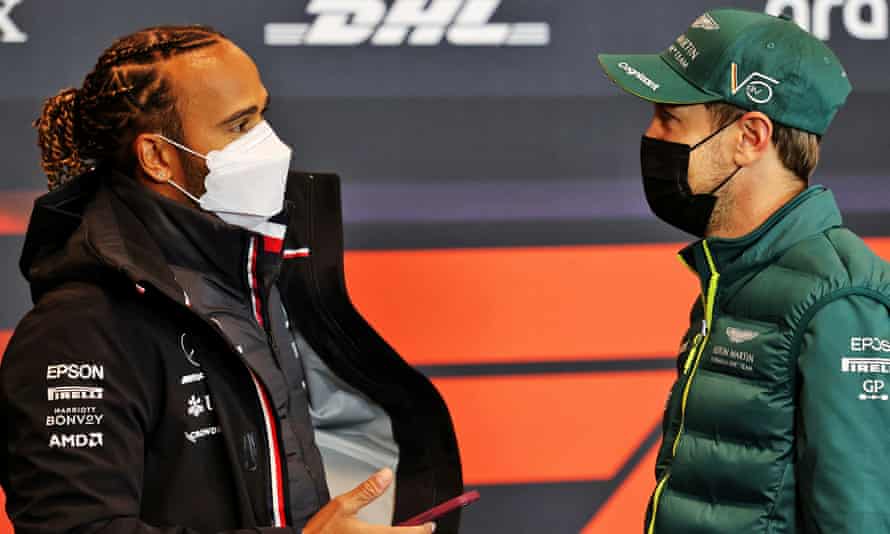 Hamilton talks about Vettel
Sebastian Vettel is one of the most likeable driver in Formula One. He doesn't utilize social media and keeps a low profile when it comes to anything other than racing.
However, he has since made a number of pronouncements concerning subjects such as climate change.
The interesting element is that his actions, rather than his words, are making a statement.
When Vettel stayed behind after the 2021 British Grand Prix to clean up the Silverstone Circuit's strewn grandstands, the whole F1 world applauded him.
Vettel also spent time at the Red Bull Ring in Austria. He assisted in the construction of a bee hotel in the shape of a Formula 1 racing vehicle.
Vettel also enlisted the help of a large number of local schoolchildren in this endeavour.
He has already stated that he has no desire to enter politics. But this is an issue that affects all of us, including him. As a result, he feels compelled to speak out against it.
Formula 1 is taking the required steps to promote more efficient fuel. E10 fuels, a mixture of 90% fossil fuel and 10% ethanol, will be introduced in the F1 vehicles in 2022.
F1 has just revealed that they are leading the development of a 100 per cent sustainable fuel. This will help them reach their aim of being carbon-neutral by 2030.
Read More: Vettel offers Hamilton advice on his new partner in 2022 – "When Leclerc joined the team"