Lewis Hamilton revealed a health issue he was facing before the Qatar GP, saying that he wasn't feeling well on Friday at all.
Hamilton had a stellar weekend at the Losail Circuit. He did well in practice before running an absolutely scorching lap to take pole position. While doing so, he beat his already-benchmark time by four-tenths, sending a statement to the rest of the grid.
However, it has come to light that he wasn't at a 100% when the weekend began. Having already suffered COVID-19 and the long-term version of it, his health hasn't been the best over the course of the season.
Hamilton revealed a health issue he was facing before the Qatar GP, and shed more light on his illness.
As quoted by Racingnews365.com, speaking to Sky Sports after his qualification, Hamilton said, "Yesterday was a really difficult day for me actually.
"Thursday and Friday, I wasn't feeling well. And so really struggled through practice & really dig deep and I was here till midnight working with the engineers who also work so late, & found a lot of areas to improve.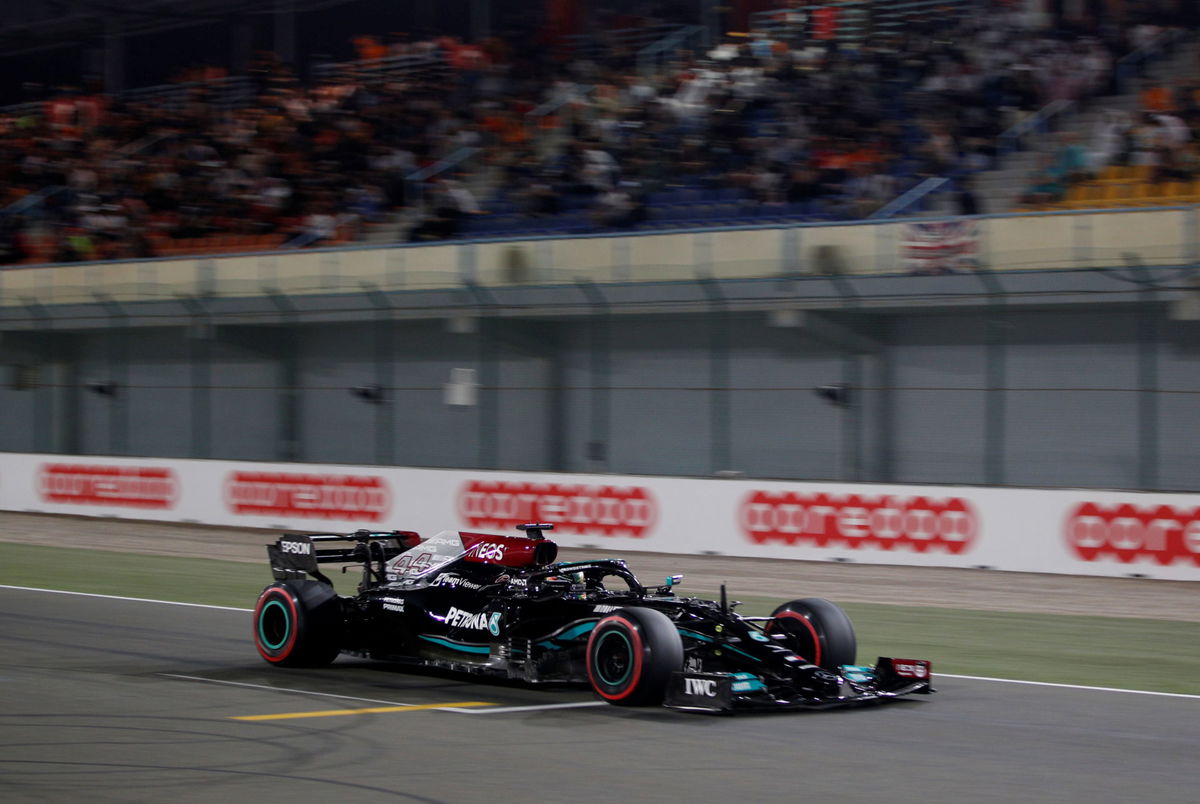 "I had a bit of stomach ache on Wednesday but slept really well last night. Being that it's such a fast circuit, I don't think for the little bit of experience we've had that it's not the easiest track to follow and not massive difficult on graining. Could be a one or two."
In sickness and in health
Hamilton's health has been a minor concern for him this season, but that hasn't stopped him from giving his everything on track. Momentum is on his side after tearing through the competition in Brazil, and he will look to do the same in Qatar.
Losail seems like a track that is not very favourable for overtaking, and the seven-time champion will be looking to capitalise on his pole position and chip at the gap between him and the championship leader.
Read more: Prince Kaybee blames F1's 'white people' for racism in behaviour towards Lewis Hamilton