Lewis Hamilton has revealed his plan to avoid a potential engine penalty.
Mercedes face a problem that could end their title hopes if it takes shape. That problem is a potential Hamilton engine penalty. The seven-time world champion is on the verge of taking a new power unit, but that will come at the cost of him taking a grid penalty.
With Hamilton sitting two points above title rival Max Verstappen, any penalties would hand the advantage to Red Bull. As a result, the Mercedes driver is on thin ice, especially because Verstappen has already taken an engine penalty. The British Knight will want to preserve his engines until the end of the season.
Hamilton revealed his plan to avid a potential engine penalty, saying that he will go easy on them for here on out.
When asked if he will be taking a penalty, Hamilton said, "I have absolutely no idea," as quoted by GP Fans.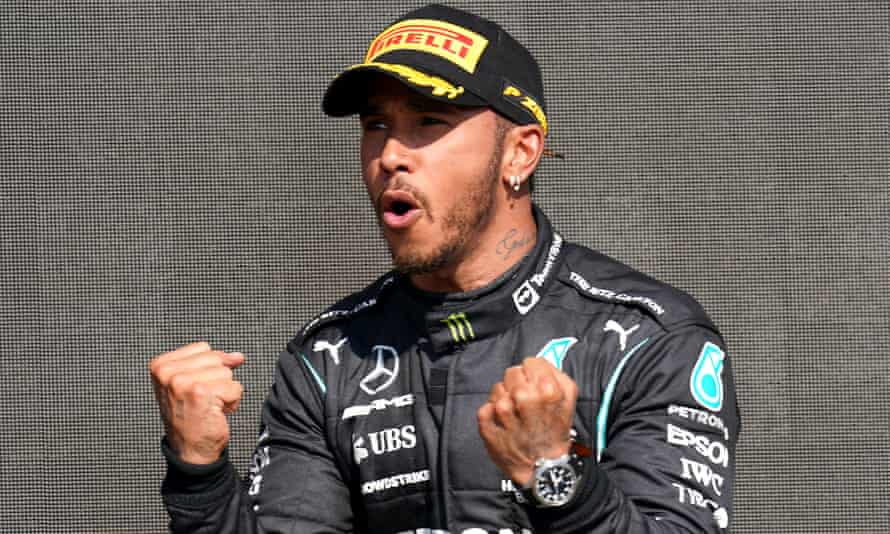 "Of course, I have lost one engine, Valtteri (Bottas) has had several, and there have been others that Mercedes have seen up and down the paddock.
"Right now, I am trying to treat my engines, the ones we put in, with absolute care when I am driving in terms of how much I am gassing it, how much… just revving the thing, revving the nuts off it, trying to minimise the laps that I do."
Best out of a bad situation
Hamilton finds himself in uncharted territory. With him dealing with Verstappen breathing down his neck in addition to his engine concerns, the next six races will be crucial to his title challenge.
"I can't control the future," Hamilton said.
"All I can do is try to maximise, whenever I have the opportunity. Obviously now, there have been two (bad days), the sprint race (in the Italian GP), with the start, and then qualifying (in Russia)."
Read more: Albers says Hamilton had no chance of winning Russian GP without rain assistance