Christian Horner is disgusted with the pit stop rule changes that have been enforced quite recently.
The FIA recently introduced some new pit stop rules in the form of a technical directive. This was done to ensure safety during pit stops, even if it came with the cost of slower ones.
Red Bull, which is the pit stop benchmark team, has been affected by the rule change the most, given how they completely ruined Max Verstappen's pit stop at the Italian GP.
Horner said he was disgusted with pit stop rule changes, saying that such a monumental change should not have come at this point in the season.
"It's always annoying to have something change mid-season, and particularly something procedural like that," Horner said.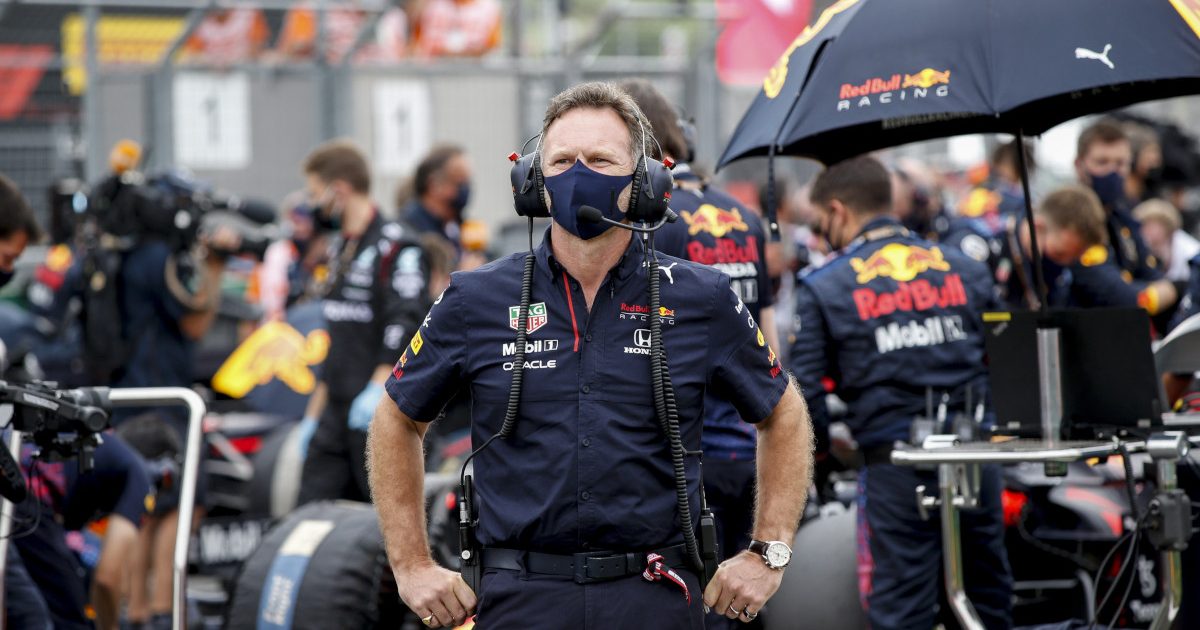 "So the TD had a direct impact on the human issue that we add in Monza, which is annoying. But it's the same for everybody, we have to learn from it, understand what went wrong, (and) address that to try to ensure it doesn't happen again. It was a consequence of the change that was introduced."
Not robots
"I think there is something called a human error and I think we saw one of those at the last race," Horner said on the Italian GP error.
"I think you always learn, and I think you change your tools as well to try and make life easier, to build in fail safes, whether it's within software and so on, and I think the pit stop is an intrinsic part of a grand prix and you need to rely on a stationary time as part of your strategy.
"So obviously a lot of analysis goes into a failure at a pit stop as it would do on any component on the car. You try to learn from it, you try to put in fail safes to deal with the situation should that reoccur," he concluded.
Read more: Horner and Wolff agree on idea of expanding F1 grid – "We are probably one or two teams short"