Christian Horner has fired back at Toto Wolff's jibes, saying that he is the antagonist in this war of words.
Horner and Wolff's back-and-forth this season has been one of the highlights of the year. The intense title rivalry has had many layers of competition, and among them are the team bosses.
Recently, Wolff called Horner a pantomime artist, and criticised him for his theatrics. He suggested that all he does is stir the pot and thrive on conflict.
Horner fired back at Wolff's jibes, and said that he is the one who makes comments that escalate tensions.
As quoted by crash.net, when asked about Wolff's comments, Horner laughed and said, "I was quite flattered actually.
"Getting called a protagonist, if you look at what the definition of that means, I think you also need an antagonist to have a protagonist. One could say that perhaps Toto fulfils that role pretty well – or if it were a pantomime then the pantomime dame role might suit him."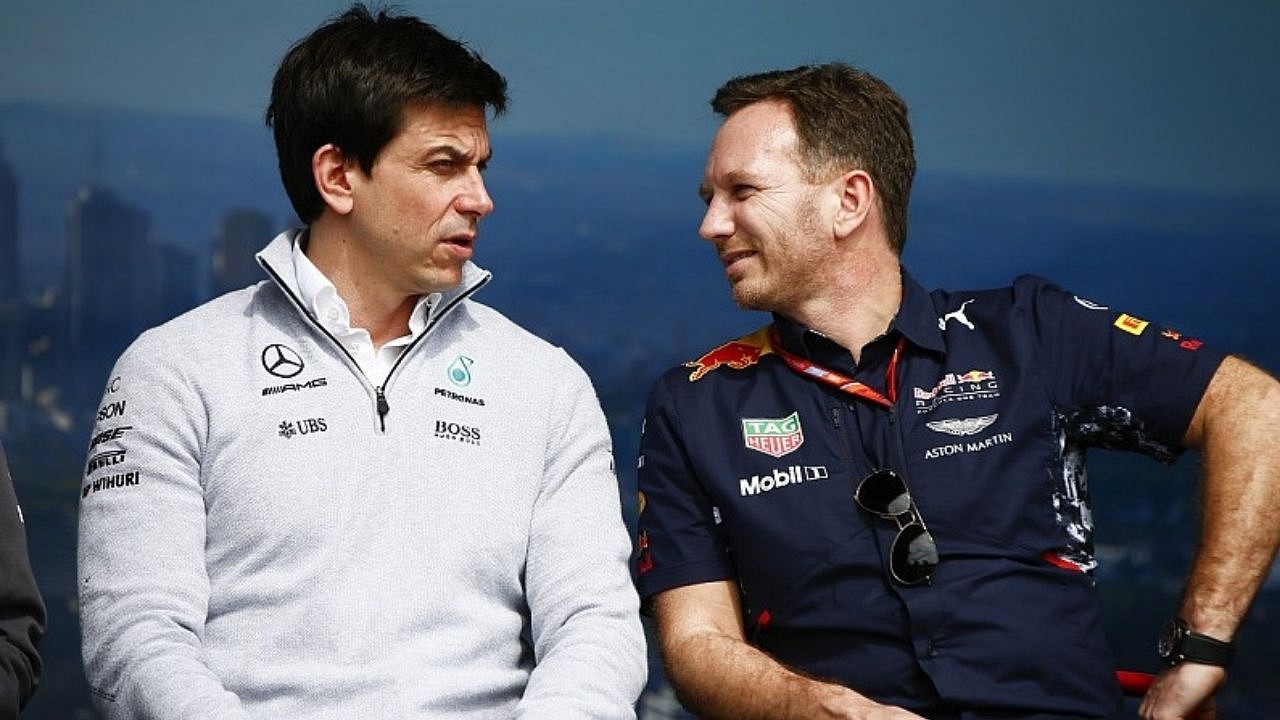 "As far as we are concerned it's all noise, it all depends on what you do on the track and if you can do your talking on the track then that has way more weight and value.
"If Toto wants to make a comment or two, I'm fine with that. It's pantomime season coming up anyway, so it is what it is."
No hard feelings
However, Horner assured that he respects his counterpart, and said that at the end of the day, they are just trying to lead their teams.
"I think he's done a great job in a team that he inherited and of course there is respect," he continued.
"Mercedes are a phenomenal team, they've achieved great things and there is of course a respect between the two teams. But it's a competition.
"If we roll over and accept that Mercedes win every race it's pretty boring and why do we turn up? We have been fighting to get into this position to take the fight to Mercedes for seven long seasons now.
"And of course we got ourselves into a competitive position and we want to make sure that we do our very best to convert this between now and the end of the year," he concluded.
Read more: Horner frustrated with Tsunoda and Schumacher – "Thought they were going to cost us victory"