Ted Kravitz has defended Lewis Hamilton from the fan backlash after his apparent dig at Sergio Perez's performance.
The closing moments of the Mexican GP saw Perez put in a scorching few laps, catching up to Hamilton in no time. The Mercedes driver was in second place, and with the victory far from possible, he was fighting against Perez for P2.
Despite the home favourite's overwhelming pace, Hamilton prevailed and put Perez behind him in P3. After the race, he gave an interview where he appeared to take a dig at his Mexican colleague.
In the interview, Hamilton said, "It just shows how fast their car was when Sergio was that close behind me and able to follow that closely." Fans were quick to go up in arms against the seven-time champion, and called him out for disrespecting the Red Bull driver.
Kravitz defended Hamilton from the fan backlash, and assured that he wasn't being disrespectful in any way, shape or form.
"It might have sounded disrespectful when Lewis Hamilton was saying, 'we know Red Bull have a fast car when Checo Perez is pressuring me from behind'," he said, as quoted by Planet F1.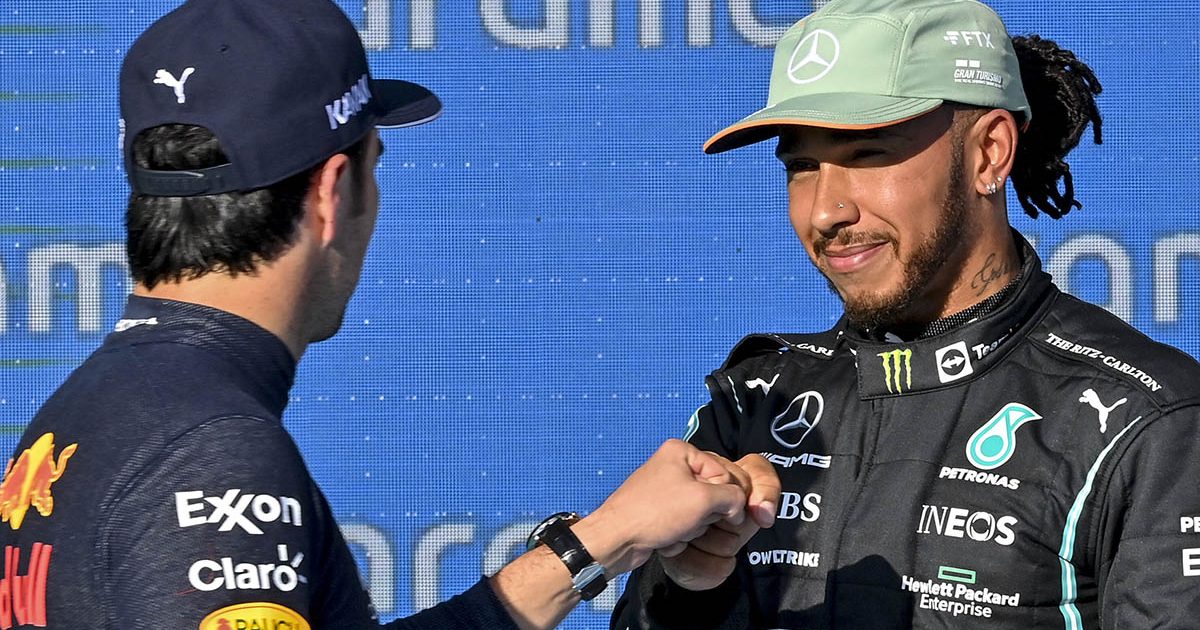 "It might have sounded, you know, 'hang on, Lewis, Checo's alright' – bear in mind that, for the whole of the season, Hamilton has been comfortably ahead of Checo Perez.
"That goes towards Checo learning how to drive the car fast, but also bear in mind that Lewis knows he kind of has the measure of Checo Perez on pure driver performance himself, because they were team-mates way back when. So, I think maybe that's it."
No bad intentions
Kravitz continued his defence of Hamilton, saying, "I know Lewis does respect Checo enormously, so I just think if you did hear Lewis saying (that), I think he's just putting into context the previous performance of the Red Bull in the hands of Perez, maybe not appreciating that Perez has made a step forward with his performance.
"Hamilton in his comment did go onto say that Perez 'did a great job', so he was applying that pressure and kept going."
Read more: Hamilton voices disappointment in Bottas after Mexican GP disaster