Charles Leclerc has given his thoughts on his new engine, and said that there is a huge difference between last year's model.
Ferrari had a horrible 2020 season, with their engine one of many culprits. They lacked the pace compared to their rivals, and that sluggish form carried into the first half of this season.
The Prancing Horse took note of the issues, and launched their all-new engine. Leclerc used it at the Russian GP, and everyone could see the difference. The hybrid gains from the new engine have made Ferrari get a shot in the arm in terms of pace.
Leclerc gave his thoughts on the new engine, and said that he feels rejuvenated and faster than ever before.
"Last year, not only was the engine a problem but also the whole package," the Monegasque said, as quoted by The Race.
"We had a very draggy car, which was even worse for the straights. So all in all, it was just extremely difficult and I felt powerless in some races because we just couldn't do anything as drivers to try and pick up positions.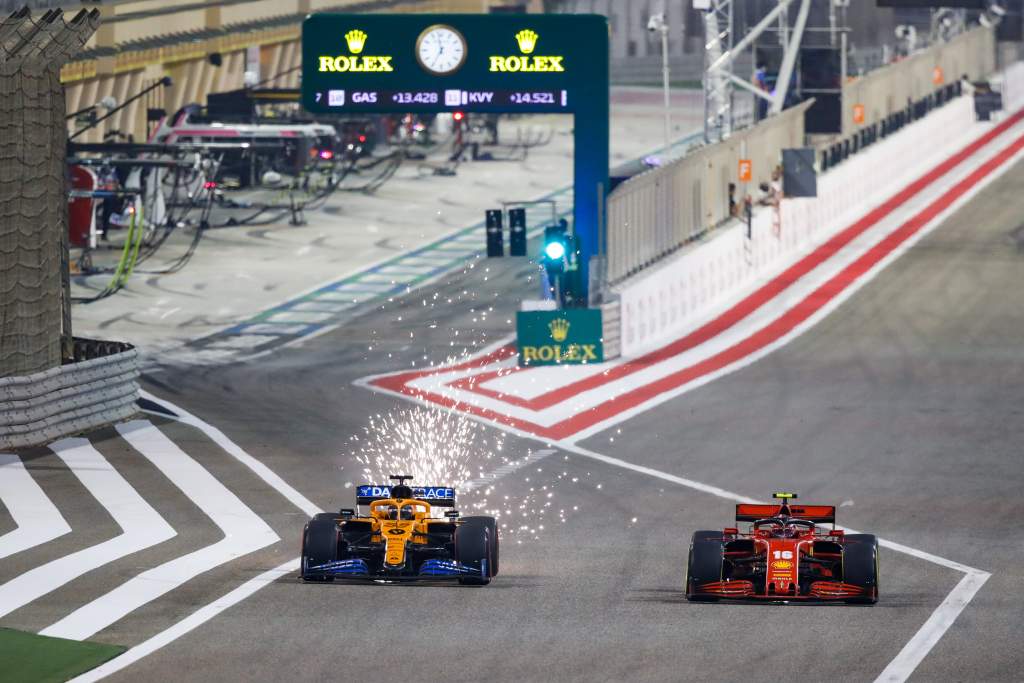 "So it is definitely a big step forward in terms of fighting in the race from last year to this year. It's been a big change."
Fine margins
The Ferrari driver explained that the changes start small, but they all add up to give them an advantage.
"It is very difficult, because it's very slight changes," he added.
"Every time we put on a new package, we are speaking about hundredths every corner. So it is very, very difficult to quantify that in the feeling.
"But yes, you can feel it a little bit, especially while battling in the race where you need to use your energy and then see how much it recovers, etc.
"So you feel it a little bit in certain situations. But it's not like it's completely obvious as soon as I got into the car and did the first lap," he concluded.
Read more: Leclerc talks about driver salary cap – "I don't agree with it"