Charles Leclerc has said that he will use Max Verstappen during the Russian GP to overtake those in front of him.
Leclerc and Verstappen will start the race from the back of the grid after taking penalties. This means both of them have to overtake many cars in the front and nail their strategies if they want podium places. Leclerc, having taken part in qualification, will be ahead of Verstappen in P19, with the Dutchman sitting dead last.
Verstappen overtaking him is a bigger possibility than Leclerc retaining his lead over the Red Bull. However, even if that happens, the Ferrari driver doesn't have to fear. Leclerc said he will use Verstappen during the Russian GP to overtake those in front of him, given the latter will be doing his best to accomplish that goal himself.
"It is a very difficult track to overtake," Leclerc said, as quoted by Planet F1.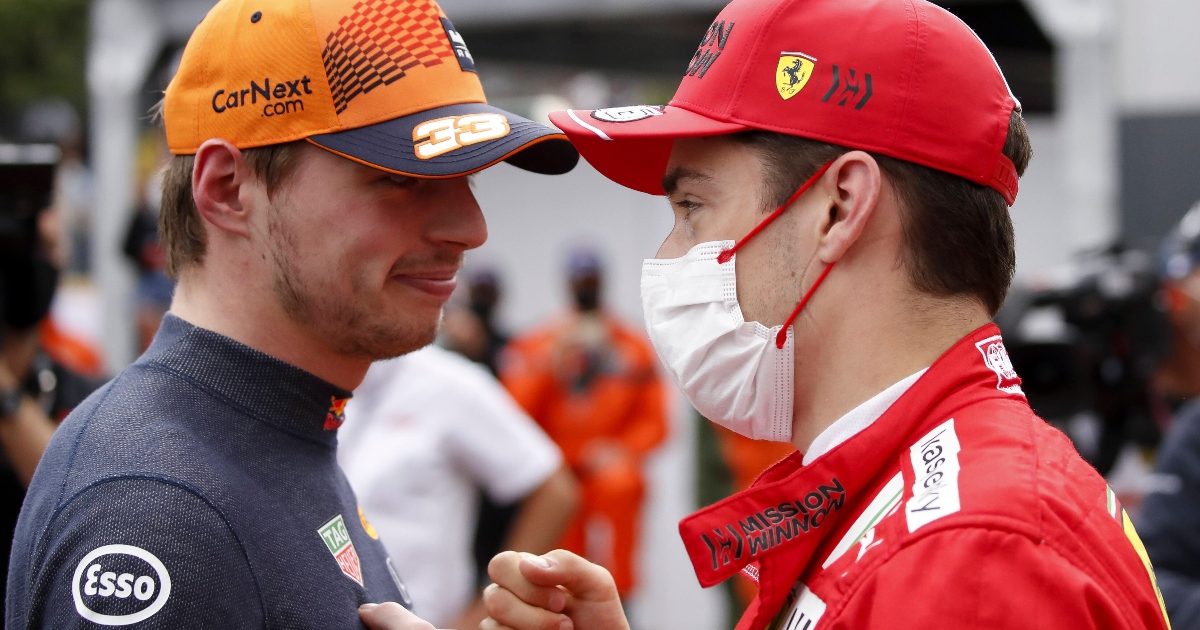 "I tried during FP2 and it was very difficult. It might be a bit easier for Max, he is quite a bit quicker than us. I will try to use him, to just stay behind him and overtake cars with him."
Sandbagging
Leclerc finished the second practice session on Friday in tenth place. He was 1.332 seconds slower than practice leader Valtteri Bottas.
However, it is to be noted that although he was using Ferrari's much-hyped new engine, it wasn't the complete package. Leclerc had access to only an 8bhp bump over the old one. This was because Ferrari were hesitant to use the best model due to reliability concerns.
Nevertheless, nothing matters because Leclerc will be at the back of the party anyway. However, given the pace advantage of the Ferrari over cars like the Haases and the Alfa Romeos, Leclerc will be expected to surge up the standings and finish in the points.
With his teammate Carlos Sainz in P2, Leclerc will want to finish close to him to dig into McLaren's lead over his team.
Read more: Verstappen and Leclerc put pressure on Mercedes to sign Russell – "He deserves better"