Helmut Marko has responded to Toto Wolff's cold threats, saying that he couldn't care less what he says.
Mercedes and Red Bull have been trying to claim the other's car is illegal for a while now. The latest episode of this wrote itself at the Brazilian GP, when Max Verstappen was caught touching Lewis Hamilton's car in parc ferme.
Even though Verstappen insisted he was "just looking at how much the rear wing was flexing at that point", he was hit with a 50,000 euro fine. This was despite Red Bull technical director Adrian Newey reportedly marching "into the FIA office with a mountain of papers and videos" to challenge the legality of the car's wing.
Wolff had earlier stated that Mercedes "will look at every single bit of tape that falls off" the Red Bull cars, and threatened that "we will be asking a lot of questions in the next races".
Marko responded to Wolff's cold threats, saying that it doesn't even matter to him and to his team.
"Mr. Wolff talks a lot when the day is long," Marko told F1 Insider.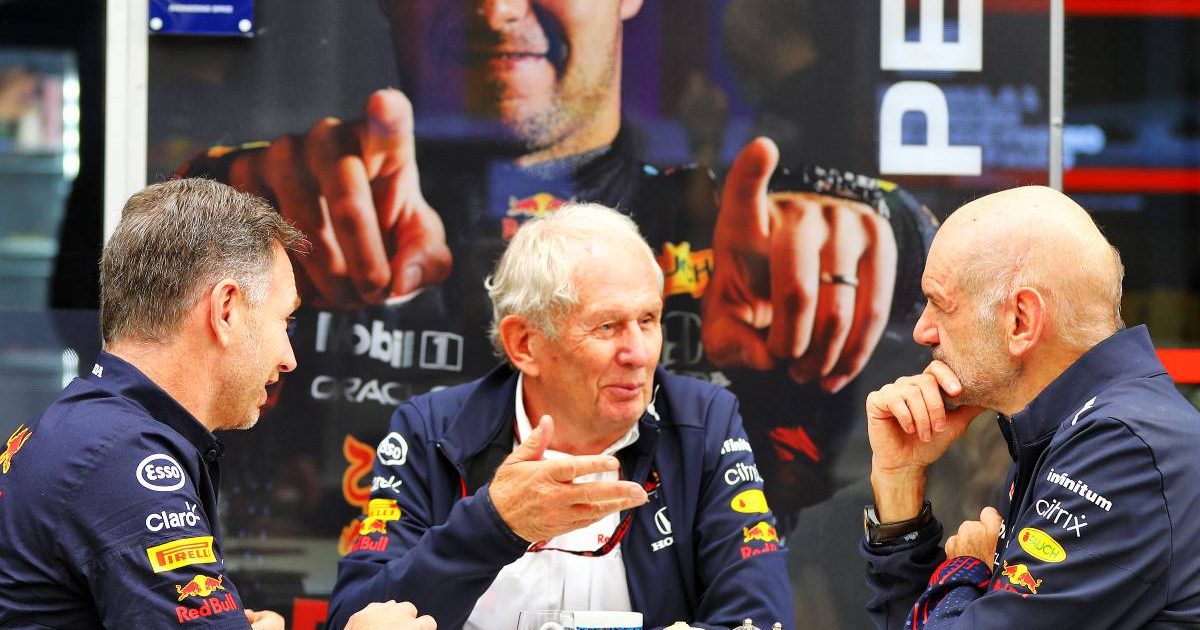 "Our cars were always legal in the technical scrutineering. In any case, we are not worried. And he has been watching closely all year anyway."
Not a FIAsco
Marko also explained why his team brought up the issue to the FIA, and stated that the reason Hamilton actually got disqualified took them by surprise.
"Our enquiry on Friday was not about the DRS mechanism, but about another area of the Mercedes rear wing," the Austrian confirmed.
"The fact one followed the other was pure coincidence."
When asked if they would continue to protest the rear wing and land Mercedes another penalty, the 78-year-old said that it all depended on the evidence at hand. "We are on the case," he concluded.
Read more: Wolff's latest Horner and Marko roast leaves fans in splits – "He creates these kinds of Hollywood stories"