Helmut Marko has struck once more. This time, though, there is a new driver who has found himself in Marko's crosshairs. Norris has made a spectacular start to the 2021 season, turning heads on the paddock.
Marko explained how Red Bull was also interested in the services of the young Brit.
Lando Norris' commitment to McLaren was highlighted by Marko when he revealed that Red Bull had tested with him.
"We have had talks with him, but he is linked to McLaren in the long term. We remain faithful to our path," he said as per reports on Soymotor.
Despite seeing potential in the young driver, Marko stayed committed to the team's key player, Max Verstappen. Marko made some bold statements in the process.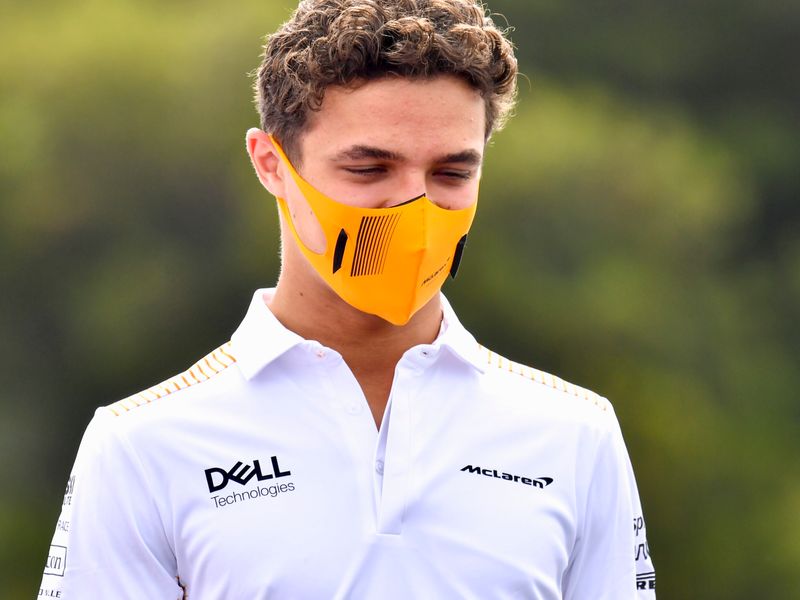 "I've realized Norris's potential before, but Max is still at the top of my standings because he can perform immediately in all conditions, which he impressively demonstrated again in the Sochi rain.
"He almost won the race, alone. Marko drew an unfair comparison because Verstappen began his F1 career far earlier than Norris.
"I am proud that we dared to bring Max to Formula 1 at 16 years old. It never made me doubt that our path was the right one," he further added.
Red Bull linked with Lando
Verstappen is clearly becoming a titan of the sport, but slamming Norris — who is only in his third season – seems a bit excessive.
Helmut Marko was correct about Norris' potential. The 21-year-old has completely transformed the sport. Norris has consistently pushed his McLaren to its boundaries all season and never failed to amaze.
While many have speculated that Norris would team up with Verstappen in the future, his allegiances remain orange for the time being.
"And at the moment there's nothing more I would love than to stay here, stay with McLaren, and keep progressing and keep improving to try and achieve that. I'm happy to spend some years doing so."
While the sport currently has Max Verstappen, Norris introduces the possibility that it may be him tomorrow. Norris has threatened the faster cars of Max and Lewis, almost like an underdog in the championship rivalry.
Read More: Verstappen raises an eyebrow at Russell hype – "If the car was that bad, he wouldn't get any success"