Red Bull team advisor Helmut Marko took a savage dig at Valtteri Bottas while comparing him to his driver Sergio Perez.
Perez was signed to do what Bottas did for Mercedes. In his first season with Red Bull, he played a key role in Max Verstappen winning the world championship and his team running Mercedes close in the Constructors' title race, something they lost on the last day of the season.
The Mexican has a very different racing style to his Finnish counterpart, but it is clear that both of them were behind their teammates in 2021. Perez also lost to Bottas in the Drivers' Championship, finishing fourth to Bottas' third.
However, Marko took a savage dig at Bottas, saying he was not a good overtaker at all when compared to Perez.
"That's the big difference between him and Bottas, who is a loser when it comes to overtaking. Bottas is a loser in that sense," Marko told AutoRevue, as quoted by Planet F1.
"He's super fast, but he can't overtake in traffic."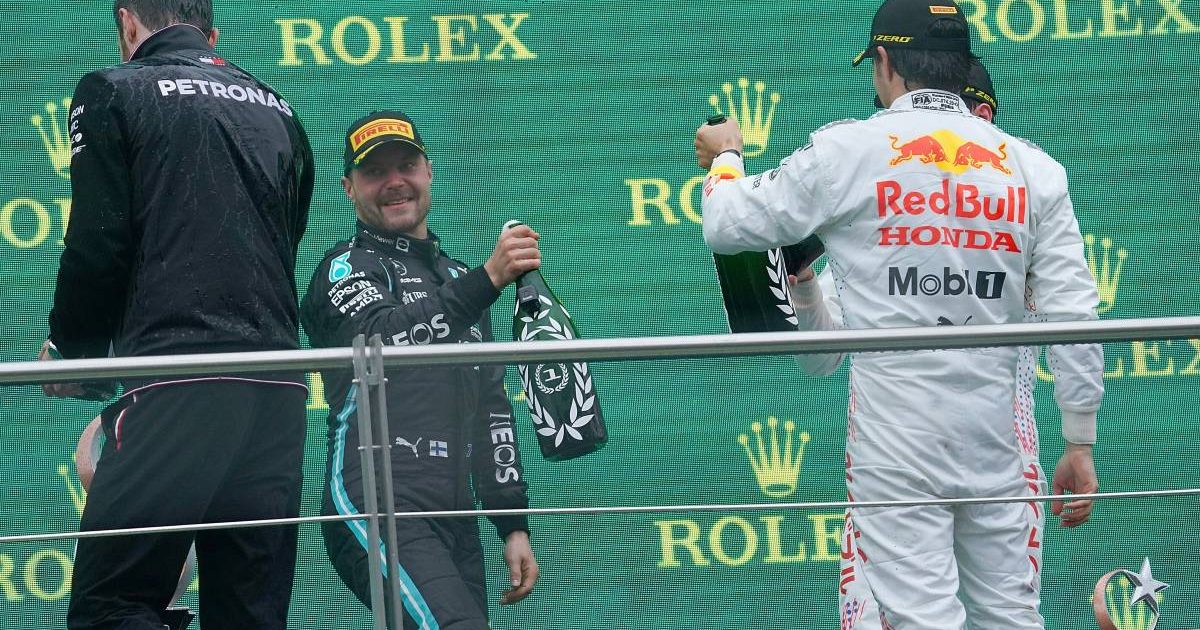 Iron the hitches out
However, the Austrian also shed light on Perez's weakness, saying he wasn't the best at qualifying in 2021. He suggested that once he worked on that, he could challenge at the top.
"If you start ninth or 11th, all the qualities he (Perez) undoubtedly has in the race won't help you," he said.
"He's driven at the same level as Verstappen in x number of races, (but) it just fizzles out by the time you're through (the field)."
"It's clear to us that there is currently no driver who can stand up to Verstappen in qualifying. But then you need someone who won't break – that has happened with Perez," he concluded.
Read more: Marko suggests Leclerc is overrated – "Not the wonder boy many thought he was"