Red Bull advisor Dr. Helmut Marko has trolled Mercedes Team Principal Toto Wolff's racing past.
Most people think of Wolff as a charismatic and well-equipped leader, who pulls the strings of the Mercedes-AMG Petronas F1 team. On the other hand, his racing history is not something that is too well known.
Wolff was a racing driver before he became the stern-faced boss of Mercedes' F1 team. Photos have now emerged showing Wolff as a racing driver. However, there is one catch in the photos, and that is him wearing Red Bull overalls.
Marko trolled Wolff's racing past and association with Red Bull, saying that he wouldn't mind Wolff embracing his energy drink ties again.
"I hope it's not a recent photo," Marko said with a laugh, as quoted by GrandPX.news.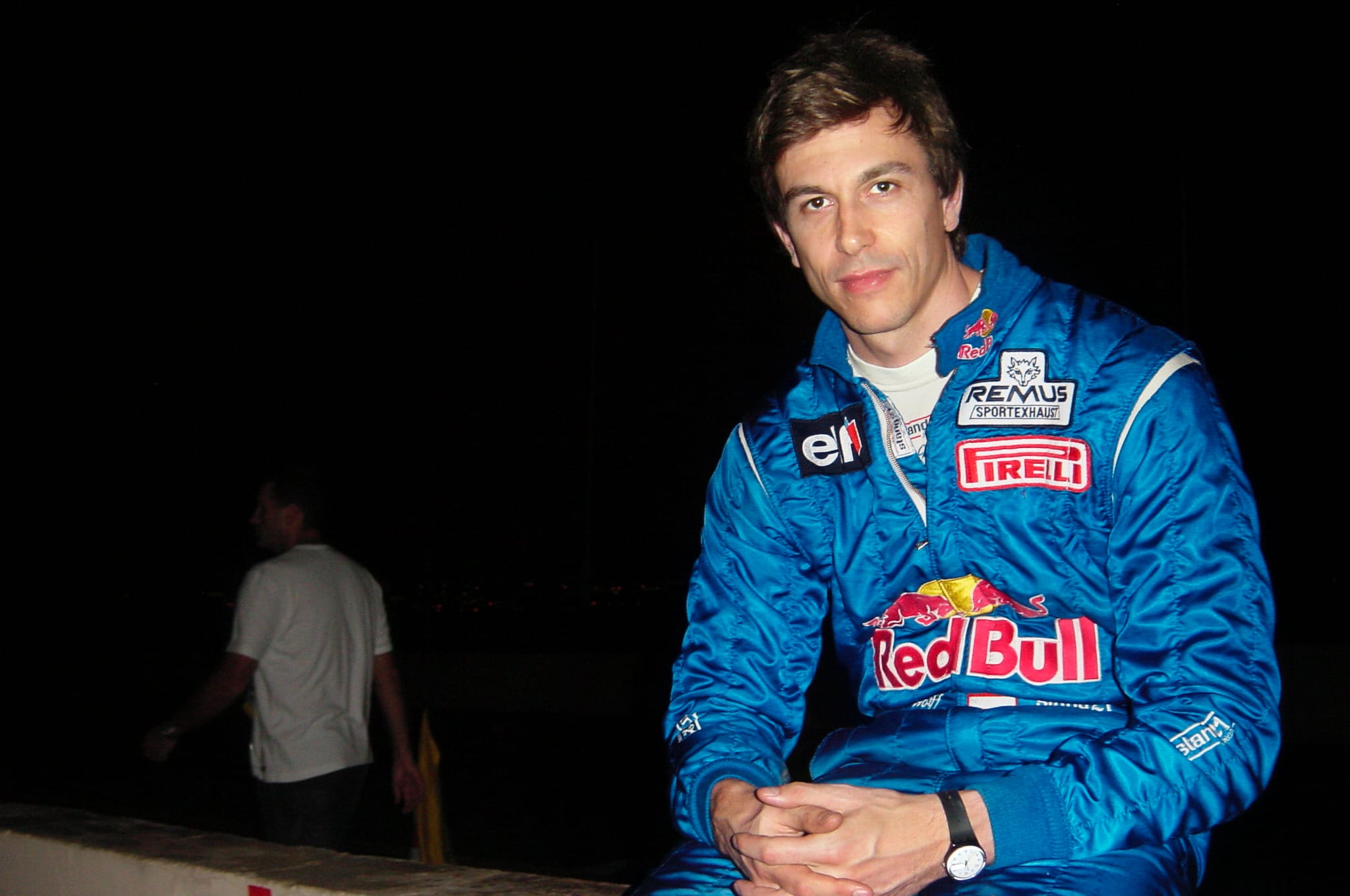 "But seriously, I have no idea how it came about, but you can be sure I had nothing to do with it.
"Mr. Wolff can also wear our overalls in Istanbul if he likes," the Red Bull advisor concluded with a smile.
Wolff with wings
Wolff's association with Red Bull is strange to look at now, but it makes perfect sense upon closer inspection. The Austrian had prominent sponsorship from the energy drinks giant during his racing days.
In fact, the 49-year-old's racing career with Red Bull backing saw him participate in many long-distance motor races more than a decade ago. The association saw him win a race as well, that being the 2006 Dubai 24 hour race, according to F1-insider.com.
Considering all this and given their common country of origin, Marko's sentiments are hilarious, yet warranted. Given their intense rivalry and dislike for each other, however, Marko might actually get repulsed seeing Wolff in Red Bull overalls.
Read more: Hamilton hits back at Marko's comments on his injury – "I don't really listen to such individuals"