Nikita Mazepin criticised F1 drivers' behaviour during qualifying sessions, saying that all they care about is their own session.
Qualifying is a tricky session to manage despite it being a mainstay of the sport for many years. It is because drivers have to also pay attention to their counterparts in addition to setting their best lap times.
The 'gentleman's agreement' involves drivers finding a way to coexist on track for the session and achieve both objectives. However, this season has seen a fair few qualifying shunts, something the Russian rookie was critical of.
Mazepin criticised F1 drivers' behaviour during qualifying, and suggested that they were selfish every time they came on track.
Recently, the Haas driver had held talks with FIA Race Director Michael Masi, and after it was done, he revealed the details of the conversation.
As quoted by GP Fans, Mazepin said, "Michael is a really nice and open guy to work with, so that was great.
"I wanted to see him in regards to the 'gentleman's agreement', but obviously that is not something he is in charge of.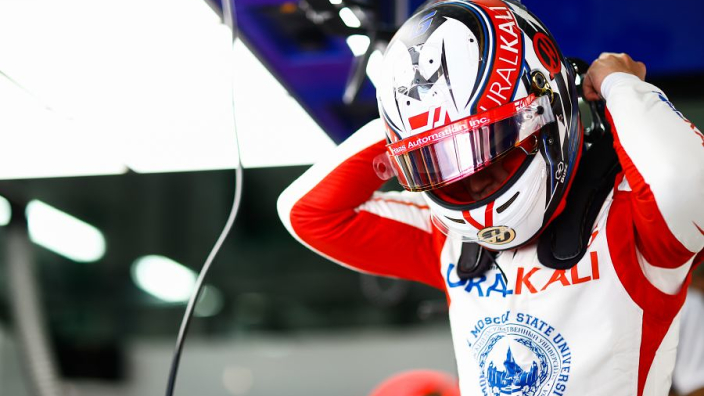 "He just said to talk with the drivers. I had a talk with the drivers and I don't think the agreement… I think everyone said it is happening anymore, so no more gentlemen, from what I understood. I think everybody is in their own world."
Work towards doing better
Multiple drivers have had frustrations with others for their qualifying antics. Mazepin aside, Sebastian Vettel, Pierre Gasly, Max Verstappen and Fernando Alonso have all had issues on Saturday.
Even if the gentleman's agreement is well and truly committed to, there are risks. One such case happened at the Belgian GP, where Q3 was held despite heavy rainfall and drivers pleading with the stewards to not go ahead with it.
Unsurprisingly, there was a massive crash and a red flag a minute into the entire thing.
Read more: Nikita Mazepin's father Dmitry personally paid for son's new chassis