Mercedes has defended Valtteri Bottas' strategy in Brazil, saying that although a one-stop would have worked, it was the right call at the time.
Bottas pitted twice at the Brazilian GP, but after he came out, he was hesitant regarding the potential of the decision. Six laps into the pit stop, he came on radio and suggested that Mercedes had "thrown away an easy 1-2" and that he could have gone on a one-stop.
The Finn finished P3 behind teammate Lewis Hamilton and Red Bull's Max Verstappen. The team did not get that 1-2 finish, but towards the end, Bottas was charging at Verstappen. He finished a little over three seconds behind the Dutchman.
Even though the driver's suggestion regarding persisting with the one-stop strategy could have worked in hindsight, the situation was probably too nerve-wracking to take the risk. Mercedes defended Bottas' strategy in Brazil and said that the gamble was too risky to take.
As quoted by Planet F1, when asked if a one-stop could have worked, Mercedes technical director Mike Elliott said, "I think the answer in hindsight is probably yes.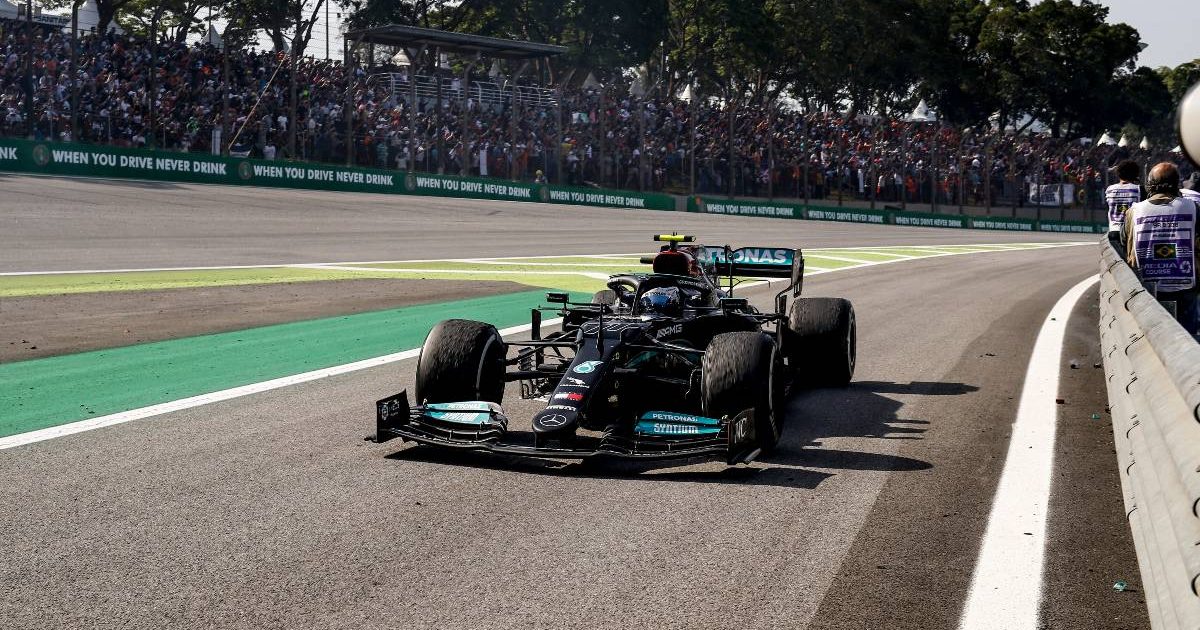 "(But) it's really difficult to know that at that stage of the race. We didn't know how much tyre wear we had on the previous stints at that stage, we didn't know Max's tyres would drop off at the end."
Safe play
Elliott explained that had they gotten the call wrong, Bottas wouldn't even have finished third, and at the time, they needed every point for the Constructors' Championship.
"So if we had kept Valtteri out with his tyres degrading at the end of the race and had fast Red Bulls coming up behind, he could have ended up dropping to fourth," he continued.
"At that position we were trying to think 'what's our best strategy? Is it take a risk and potentially get overtaken by fast cars at the end or do we try and bank that third position?' And that's what we decided to do."
Read more: Bottas offers advice to Russell for next season – "Don't be too harsh on yourself in the beginning"