Mercedes passed the FIA test for their rear wing, putting an end to all the suspicion and conspiracy theories surrounding it.
The German team had been subjected to intense suspicion and disbelief from fans following their increased pace a few weekends ago. The prime accusers were Red Bull, who have been leaving no stone unturned to try and prove their rivals' usage of unfair means.
The Milton-Keynes outfit thinks that the wing is the main reason why the Silver Arrows have been faster than the rest of the grid, and has subsequently deemed it illegal. Red Bull Team Principal Christian Horner expressed his happiness with the FIA taking up their complaint.
"We are really delighted to see that they have introduced a fact-finding mission here," he told Sky F1.
"After qualifying, they are going to be testing these wings. There will be a pull-down test on the back of the wing, so effectively an amount of load will be added to the back of the wing.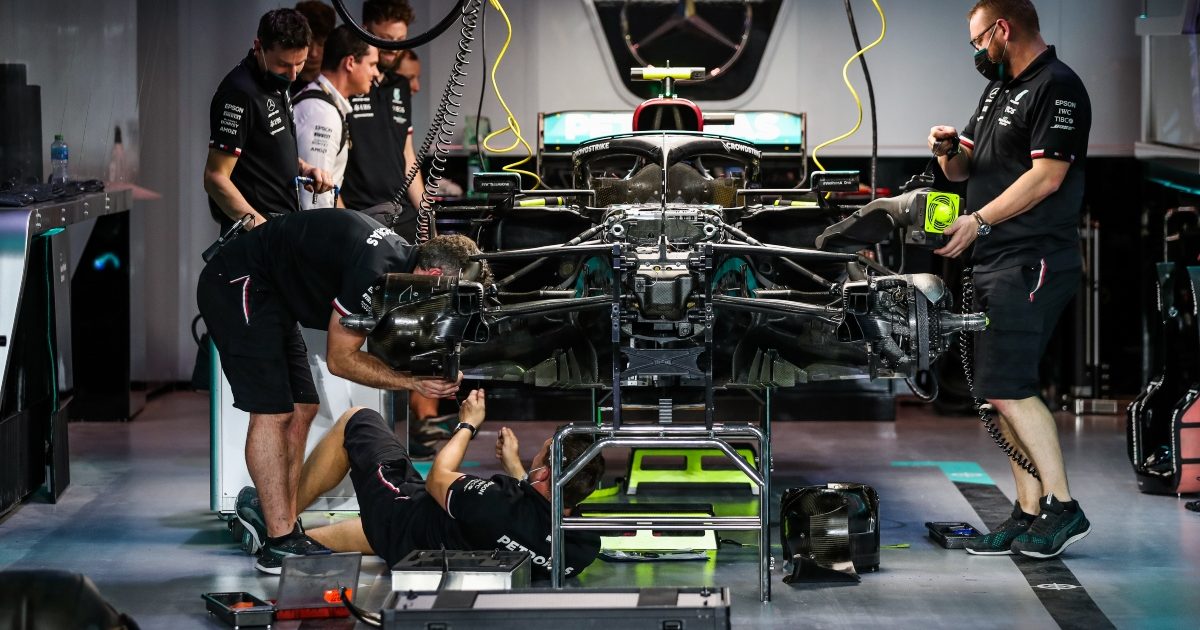 "I think it will be more than 20 kilos, I think you would probably be closer to, split across the wing it's probably going to be 70-80 kilos and it will be ramped up in stages.
"So you will be able to measure the deflection. It's great that the FIA are being proactive, they're looking at it," he concluded.
Oops
However, Horner's joy was short-lived, because the wing was deemed as legal after the test was carried out.
"The wing was rock solid. You could have hung 100 kilos on it," a source from Mercedes told Auto Motor Sport. Then in a sarcastic dig aimed at Mercedes' rivals, he said, "Maybe Red Bull will ask for 105 kilograms next time."
This will put an end to the talk that Mercedes has been running illegal parts on their cars. It remains to be seen if Red Bull will challenge the ruling.
Read more: Bottas claims Mercedes has not offered him an engine with the same updates as Hamilton