Christian Horner was left stunned by Lewis Hamilton's pace in Brazil, saying that Red Bull could have never matched them.
Hamilton put in the most impressive drive of this season, completing a last-to-first recovery race. He dropped jaws and sent the Brazilian crowd into ruptures, as he channelled his inner Senna and blitzed past everyone else.
Starting the race from 10th after taking a new engine, the seven-time world champion was a man possessed. Clearing the field in no time, he sent both Red Bulls to the cleaners and made a statement at Interlagos.
Horner was left stunned by Hamilton's pace in Brazil and admitted that they were far superior on Sunday.
"It was unraceable today," Horner told Sky F1 after the race, as quoted by Planet F1.
"I think we put up as big a defence as we could. Max (Verstappen) did his best, he raced hard, but there was just no chance today.
"You have the highs of Mexico and Austin, you have – not a low here – but it's a tough one having led probably 75% of the race. But one week until the next one, we'll brush ourselves down and come back fighting in a week's time."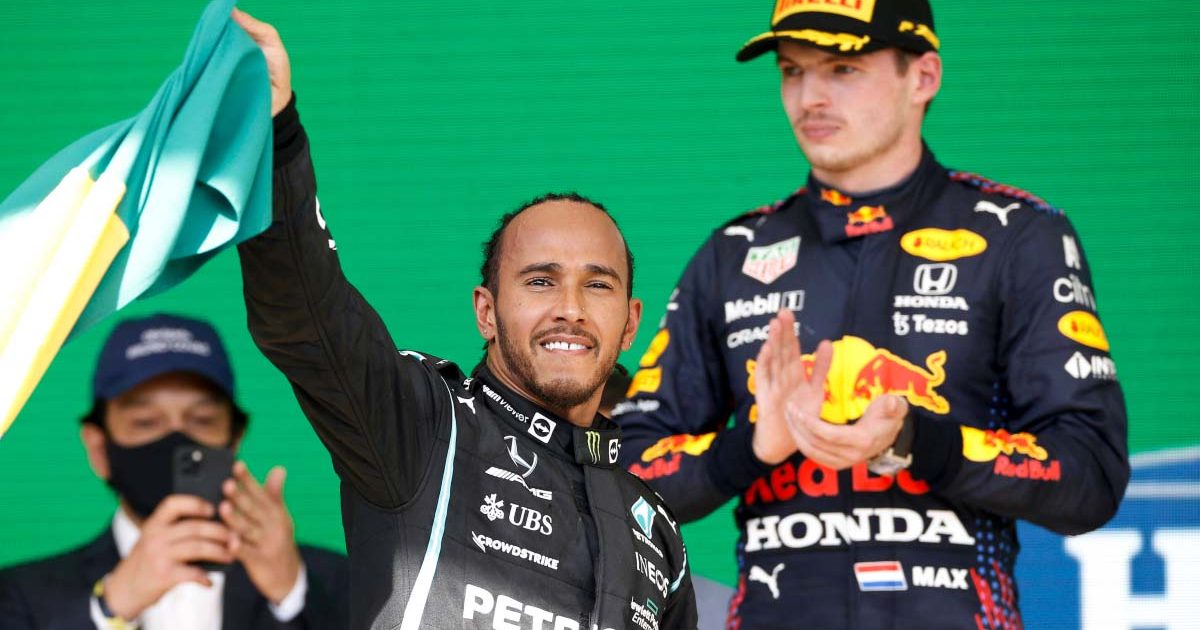 Arrow
Hamilton's penalty proved to be irrelevant, as he made up nine places and won the race in dominant fashion. He was particularly blistering on the straights, and no one could touch him, as Horner himself admitted.
"Their straight-line speed is really impressive (with) that new engine," he continued.
"They've got a Monaco rear wing on here, so it's very, very impressive. Of course, as a driver for Max, he can't defend against that.
"If any other driver had to be within 0.4 of a second to get anywhere near an overtake, the Mercedes were here 0.9, a second, and they could be in the braking area at the end of the straight.
"So that's a very potent weapon with some very fast tracks coming up in the last few races," he concluded.
Read more: Horner rues role pandemic could play in title race – "It's a present danger"