Mercedes has responded to ongoing criticism of their US GP strategy, saying that the tyres available could not have lasted long.
The US GP was predominantly a two-stop race. Max Verstappen barely beat Lewis Hamilton at Austin, but the result meant that he extended his lead to 12 points.
The German team were then questioned by some fans, who pondered why they hadn't let Hamilton go long. Mercedes responded to the criticism of their US GP strategy, and said that even a three-stop race would have been better than running on a one-stop plan.
As quoted by Planet F1, when asked if a one-stop would have worked, chief strategist James Vowles said, "Not on the tyre lives that we had this year. No. There are a few concepts that allow you to hopefully see that.
"This year, the track was warmer, the track has evolved, it's more aggressive on the tyres, there was a lot more degradation.
"So even just taking those into account, you can see how a two would be the fastest strategy and a one just not even possible and to put it more into context, a three would have been a much better strategy than a one stop here in Austin this year given what we had on tyre degradation.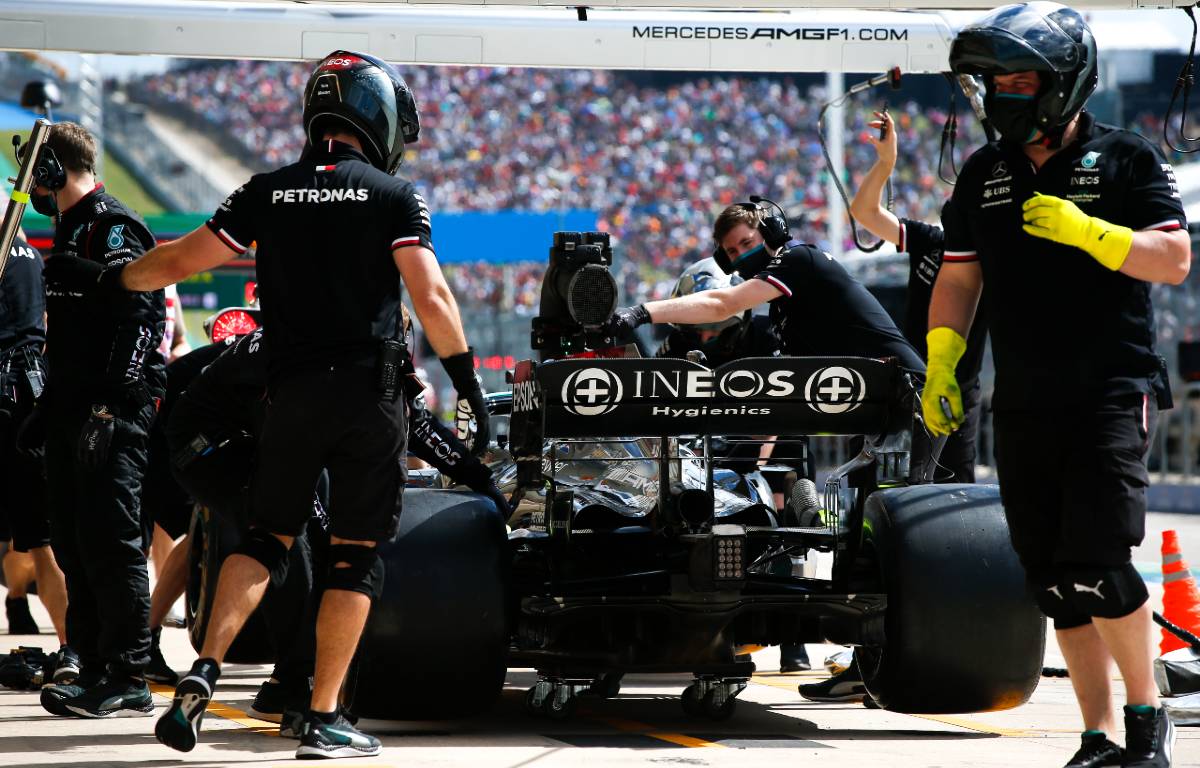 "So, long story short: No, a one stop wasn't on the cards, wasn't possible."
Not a hard call
Vowles also explained why the team opted for hard compounds over mediums, and said that the race called for the durable tyres.
"What was very clear is that the medium was a very poor tyre for us," he continued.
"On that first stint of the race, we were quite slow – I would say probably in the region of over half a second off what we could do on the hard. And that became an easy decision for ourselves.
"I think it would have been more difficult with other cars, but given our situation and given that we know that we were poor in stint one of the race, it wasn't an option to fit the medium again.
"The degradation would have been too high and Lewis, whilst (he) would have still caught Verstappen, wouldn't have had the tyre to even have a go at the end," he concluded.
Read more: Red Bull requests FIA to look into Mercedes suspension trick