Mercedes has revealed that Lewis Hamilton's rear wing passed their tests with triple the force applied.
Hamilton's Brazilian GP weekend was the subject of much discussion and debate. The FIA disqualified him from qualification after noting that his rear wing was in breach of the DRS rules. It exceeded the maximum permitted gap when open, and he was subsequently given a back-of-the-grid start for sprint qualifying.
The stewards later ruled that the issue stemmed from something malfunctioning than Mercedes doing something illegal. If that is true, it means that the German outfit was hard done by the authorities.
Mercedes revealed that Hamilton's rear wing passed their own tests, and after they applied triple the force the FIA did.
Speaking during Mercedes' Sao Paulo Grand Prix debrief, technical director Mike Elliott said, "The simple answer is we failed a test we needed to pass. It's actually a bit more nuanced than that.
"Within the regulations there are two things – there is the technical regulations, which is the rules we need to pass, and then there are things that are Technical Directives and they are issued by the FIA and in general explanations as to how they will police those regulations.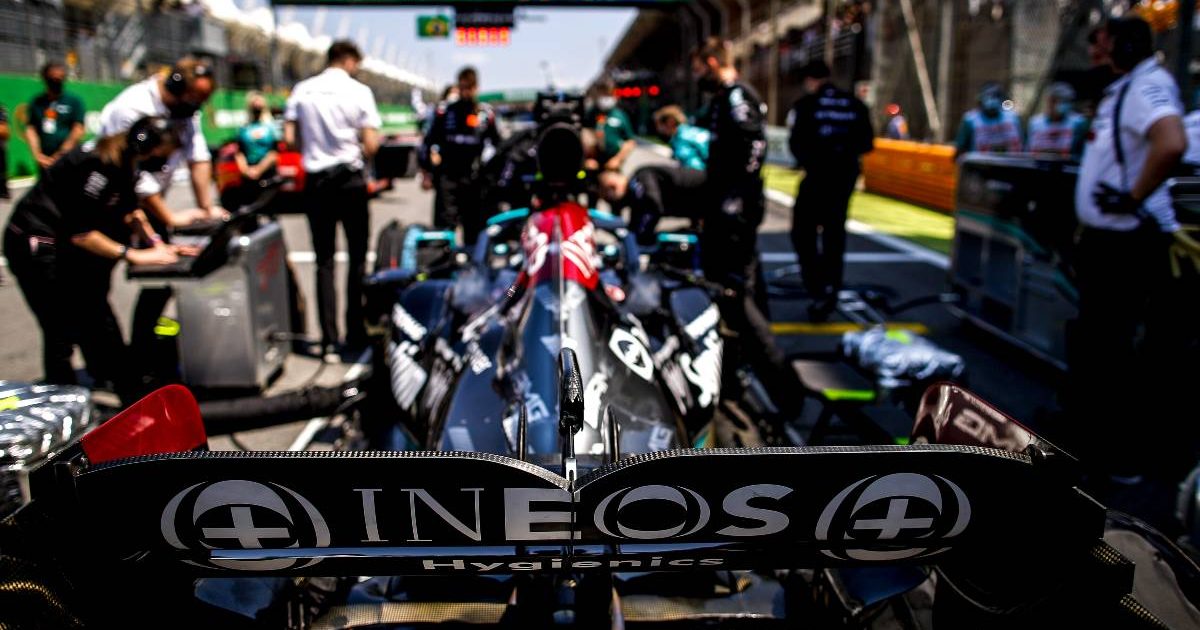 "In this case you've got the main plane of the rear wing and you've got a flap. And there is a rule that states there is a minimum gap between those wings and a maximum gap when the DRS opens, and that maximum gap is 85mm. And that is written in those regulations and is something we actually passed.
Tech bits
Elliott also talked about how they got disqualified, but commented that testing was always done, so the failure made no sense to him.
"The wing wasn't more than 85mm, or the flap wasn't more than 85mm away from the trailing edge," he continued.
"The reality was that we didn't pass the Technical Directive.
"We also test those wings when we get to the track, so on a Wednesday morning or Thursday morning we go through all those suites of tests and again that wing passed. And we also know that wing has passed on previous occasions at previous races," he continued.
Read more: F1 journalist believes that Mercedes is making a mockery of FIA due to attitude issues