Mercedes has revealed that there was "no technical reason" for Lewis Hamilton taking an engine penalty in Brazil.
Hamilton switched his Internal Combustion Engine (ICE) at the Brazilian GP. He was given the customary five-place grid penalty for that action, and served it during the race. The assumption was that Mercedes switched it owing to their recent reliability issues, but that has been revealed to be false.
In fact, the team fitted his car with a new ICE because of the other issues surrounding Hamilton at Interlagos. The presence of sprint qualifying gave Mercedes the chance to reduce the damage that failing to win would have caused. Their decision would prove correct, as the seven-time world champion romped to a staggering win.
Mercedes revealed that there was "no technical reason" for Hamilton taking an engine penalty sand said that it was all strategic.
Speaking on the F1 Nation podcast, Mercedes director of trackside engineering Andrew Shovlin said, "There wasn't a technical reason to change, as in we didn't think we were at risk of failing, and I don't think we are at risk of failing.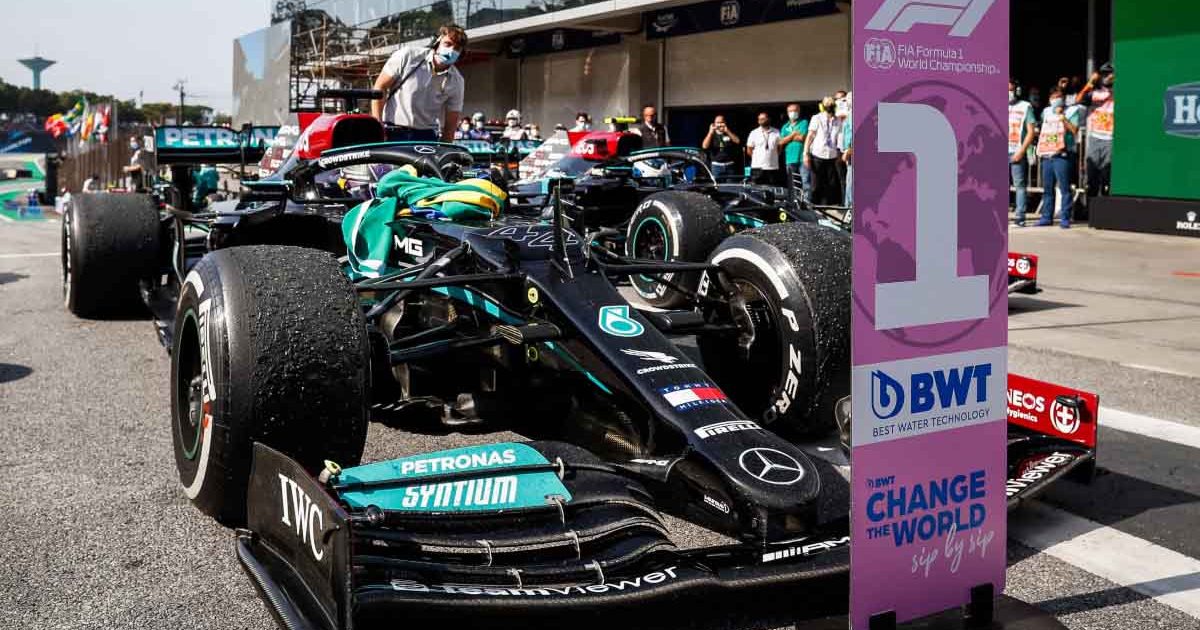 "Although these power units are running awfully hard and you can never take reliability for granted, but there is an attraction to taking a penalty at the sprint race."
Damage control
Shovlin explained that their calculations moved them towards the decision.
"If you can win on the Saturday, that's more points you can score and you can lessen the deficit," he continued.
"This is also a track that we hoped would be one that we could overtake at, and that we could recover positions – and we've proved that in the last two days.
"And also, you want to get these things in the pool because, by the time you get to Abu Dhabi, you're not going to get the advantage of it for more than a single race.
"So there's a number of reasons and it's never black and white, because you don't know how the weekend's going to pan out. But on reflection, I think we picked a good circuit to do it," he concluded.
Read more: Horner believes Mercedes' 'potent weapon' may continue to make them 'unraceable'