Mick Schumacher was delighted with his exemplary Q2 appearance during the qualifying session of the Turkish GP.
The Haas driver was written off by almost everyone as usual. Instead, he stunned the world and managed to get out of Q3. Even more impressive was the fact that he qualified almost three seconds ahead of his teammate Nikita Mazepin.
Doing that in a Haas is a staggering achievement. Mick then did well in Q2, and was 0.4 seconds away from getting into Q3. He earned unanimous praise from everyone for his performance.
Mick was delighted with his Q2 appearance, and gave his thoughts on his achievement.
"Yeah, it was definitely great," Mick said, as quoted by Planet F1.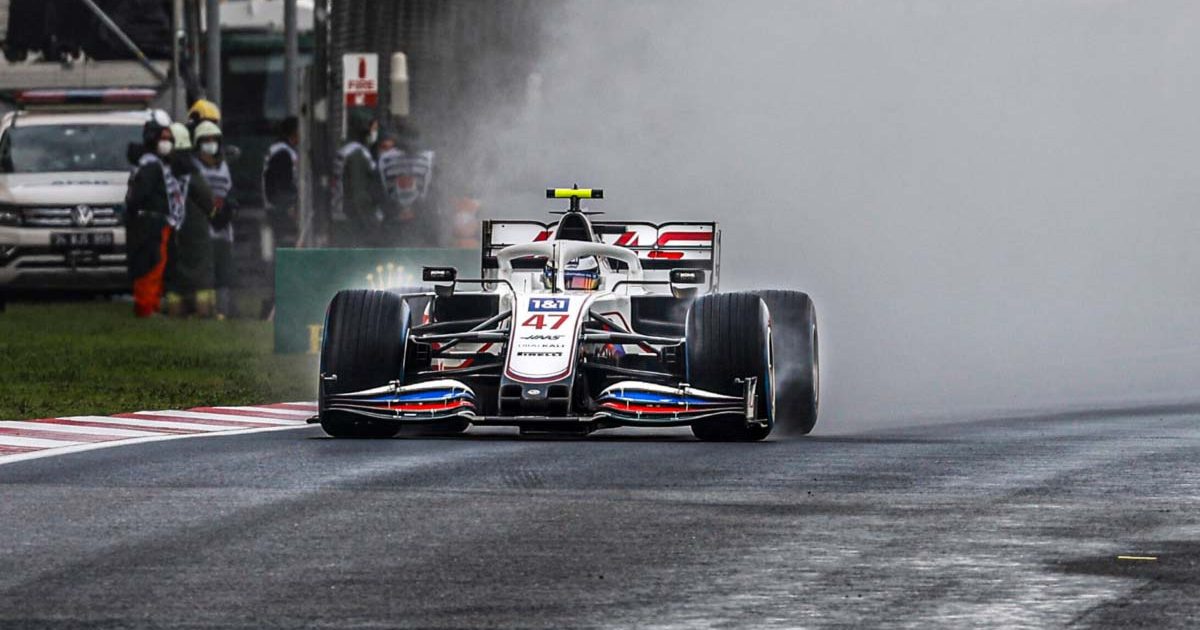 "Those tricky conditions were fun to drive. I just enjoyed it and I kind of did what I did best, which is just drive.
"I think we as a team took the right decisions at the right time. We have analysed it properly, we went through all the steps we usually do, but we just seem to have found the right set-up for the right conditions.
"It went well from FP1, a very nice feeling on track with the car so I'm just really happy right now."
Unlucky
Mick had the pace in Q2 as well, but he couldn't set a final lap time. This was because of Lance Stroll bringing out the yellow flags at the wrong time. Nevertheless, the German rookie is not bothered about that, and said that racing can be like that sometimes.
"Yeah, those things happen," he said.
"You know if you wait for the last lap, those things can happen. I'm just really happy we managed to get to drive and get to show our performance. I think maybe we even had a tenth or two there, and it would be closer to judge.
"Hopefully we'll be able to move forwards and be in the points (for the race) – that's the dream. How far can this become reality? We'll have to wait and see.
"But definitely we'll analyse properly, see what we can do for tomorrow and we'll just go from there," he concluded.
Read more: Mick Schumacher makes emotional statement regarding father Michael Schumacher