Lando Norris has defended McLaren after they received heavy criticism from fans recently, saying that they are still the same as before.
McLaren are fighting a battle with Ferrari for P3 in the Constructors' Championship, and they were leading it by a good margin a few races ago. They got off to a flying start at the beginning of the season, but Ferrari have staged a superb comeback to lead them.
Since the Russian GP, Ferrari have been the better team, and have been chipping at their rivals' lead. They were dropping solid performances as opposed to McLaren's mediocre ones, and that ate at the latter's points lead.
Ferrari currently lead McLaren by 31.5 points after the Brazilian GP, and the Woking team has received flak from fans for bottling it. Norris defended McLaren after they received heavy criticism, and assured that he sees nothing wrong in the team.
"The pace has not gone out of the car," Norris told Channel 4, as quoted by Planet F1.
"Of course we've had some races this year where we've been very strong, and some where we have been very poor. We've had this big contrast that we've not just been as consistent as some of the others.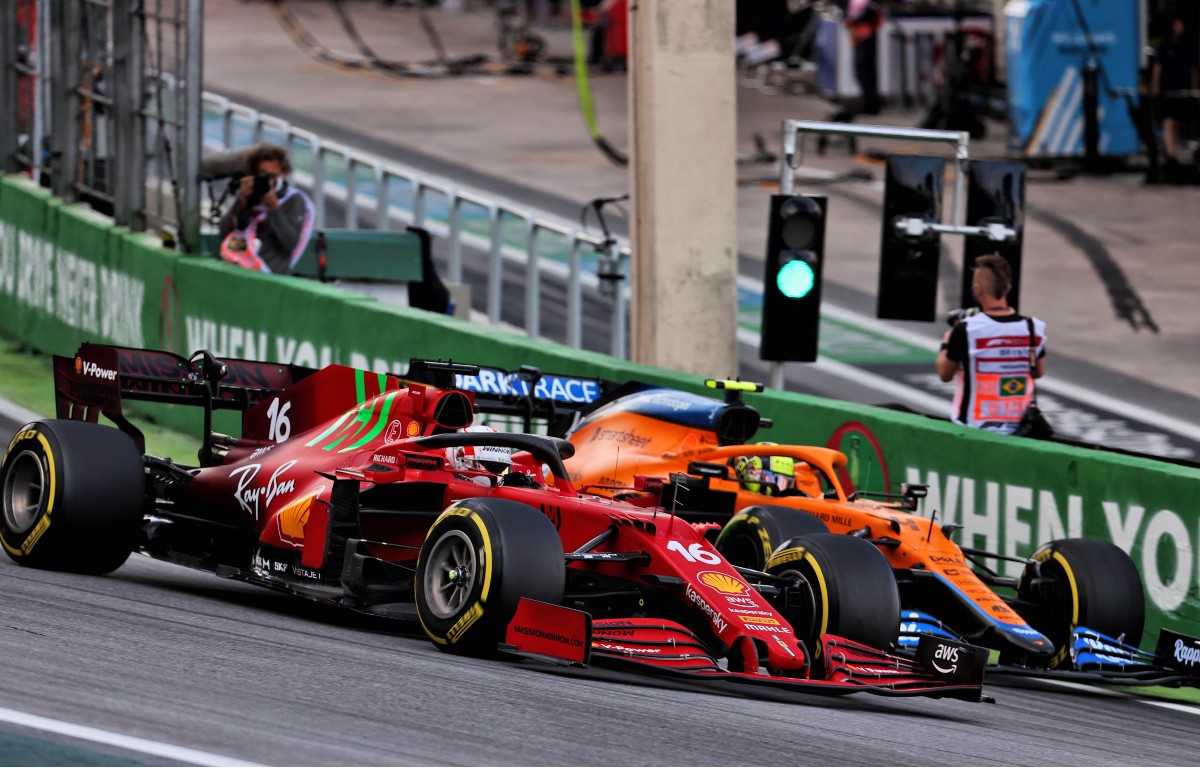 "And just coincidentally a few of these tracks lately have just been those ones that have not suited our car as much. I think if we went back to Austria, we could have a chance at a podium again.
"A bit of it is just track dependent and these ones are not so good for us, maybe we have a couple more coming up which will be a bit better."
Credit where it's due
Norris also stated that it was not so much McLaren being bad as it was Ferrari improving and operating on a higher level.
"Ferrari have made some good improvements, we have to give respect to them that they've got a good car, they've got a good power unit now and they are much stronger," he continued.
"We've not lost anything, the team are doing a really good job, I'm happy with the work they are putting in."
Read more: Lando Norris pays heartwarming tribute to Valentino Rossi ahead of final competitive race