Lando Norris has suggested McLaren was to blame for the Russian GP heartbreak he faced.
Norris missed out on a maiden race win in the dying moments at Sochi, when a huge gamble he took backfired and cost him his race. Heavy rain saw the grid swap tyres for wet ones, but Norris being the race leader wanted to push on slicks. The rain got too much for him, and he spun out and was passed by eventual winner Lewis Hamilton.
Fans debated whether the blame rested on Norris or the team backing him. However, Norris suggested that McLaren as a whole was to blame for the Russian GP heartbreak he faced, given the lack of information he received about the rain forecast.
As quoted by the Race, Norris said, "I quite easily had the pace when it was dry, and even when it started to go to the damper stage, to keep him (Hamilton) behind.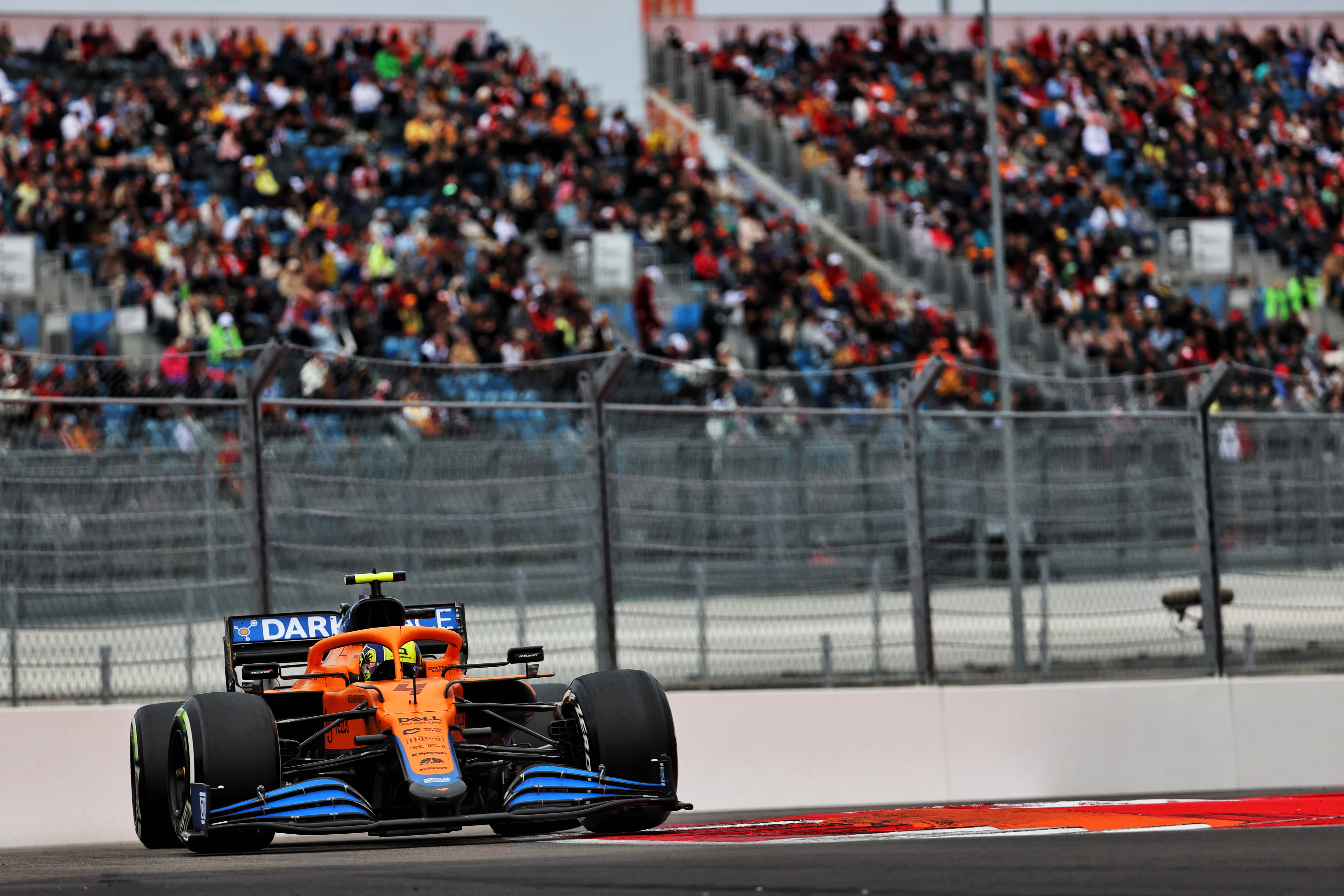 "I decided to stay out because the team said it was only meant to be drizzling like that and that's as hard as the rain was going to get. For whatever reason, we didn't know or see or anticipate that it was not just going to be a drizzle, it was going to be a lot of rain. And that's where we went wrong at the end of the day."
Indecisiveness
When asked if McLaren could have been more firm with the order, Norris said, "Yes, because from one lap to the other the whole thing changed, the game changed completely.
"That final lap when I boxed, the slick tyre was still the tyre to be on. On that lap, they asked 'do you want to go onto the inter?' And from the lap I just did, I didn't, because the slick was easily the correct tyre.
"Of course now that's the wrong decision. But this is my feeling I had. I didn't know there was going to be a lot, lot more rain. And there's no way of me knowing unless they tell me there's going to be a lot more rain, which they didn't," he concluded.
Read more: Norris summoned by the stewards after pit lane incident, likely not to get penalty