Lando Norris is not optimistic about his Turkish GP chances, and said that realistically, Lewis Hamilton will easily pass him.
Hamilton torched the track in Turkey with his blistering pace, while Norris and McLaren struggled throughout. The youngster could only qualify eighth fastest, and he will start P7 after Hamilton's penalty comes into play.
Despite the fact that he starts ahead of Hamilton, Norris is not optimistic about his Turkish GP chances.
When told that he was getting a bump up the grid, Norris responded as quoted by Planet F1, "But probably not for long anyway. Because he'll (Hamilton) be past me in a couple of laps.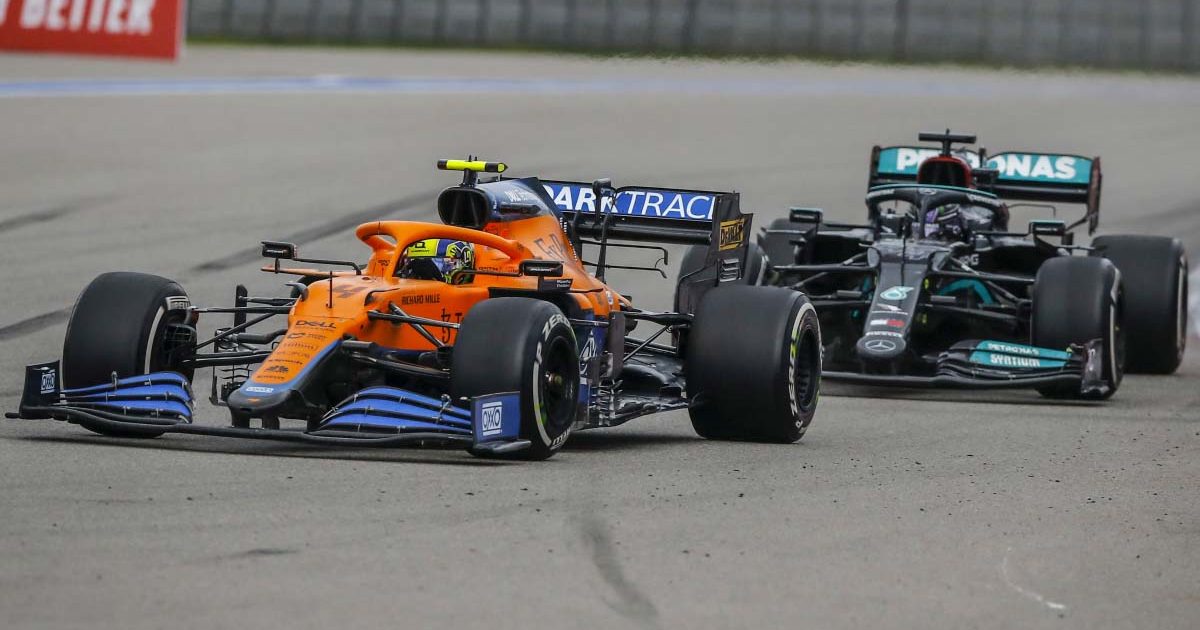 "Well, I'm just realistic. I'm not going to say I'm going to beat him, because I'm not. I'm just not a dreamer."
Throwing the towel in
McLaren have been in great form since the summer break. Norris himself has been electrifying, with his pace giving Hamilton and company a run for their money. However, he was disappointed with his performance in Turkey.
"(It was) a tough day. We were just not quick enough really," he said.
"Not too many things to say, I think. I thought yesterday maybe we had a bit more pace in the bag.
"The car was not easy, but we made some changes overnight which we thought would be good for the car and we had a little bit more to unlock, but it seems like the others had even more to unlock than we did.
"So not a lot (to say). I think P8 was the best job we could do today. It doesn't sound very good or feel good, but I have to be happy with that," he concluded.
With McLaren in a bad position and rivals Ferrari doing better at Istanbul, the momentum is in danger of swinging towards Team Red after the race is over.  Norris and his team will be trying to do everything to prevent it on Sunday.
Read more: Norris opens up on mental health struggles – "Was depressed a lot of the time"