Lando Norris is optimistic despite being slower than Ferrari in qualifying, saying that their objective remains beating the Prancing Horse.
McLaren had a tough qualifying session for the second race in a row. They qualified P7 and P8, and were well off the pace of their rivals during the US GP weekend so far.
Norris qualified behind his teammate Daniel Ricciardo, and generally had a session to forget. His qualifying struggles started from the race in Turkey, and came with him across the continent.
The result was not the one McLaren was looking for. Nevertheless, Norris is optimistic despite being slower than Ferrari, saying that they will look to take the fight to their rivals from lights out.
"The aim is to be ahead of the Ferraris," Norris said, as quoted by Planet F1.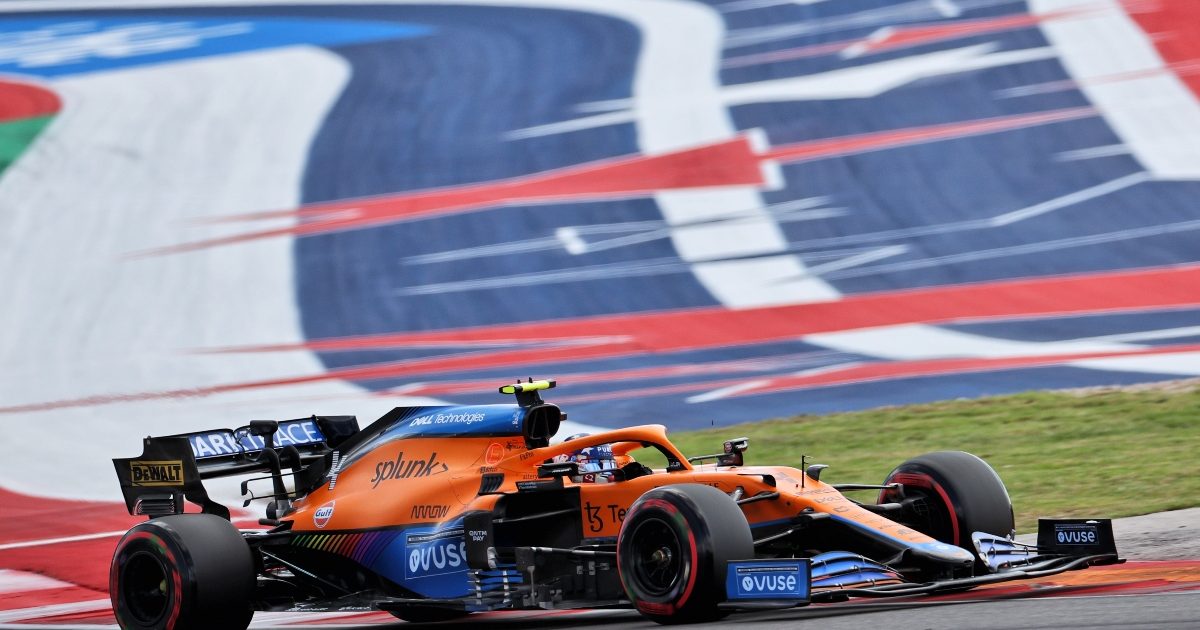 "That's our aim. To be as high as possible. I think Red Bull and Mercedes are a bit too far ahead but we still have a good car, we can still score some good points and we have a chance to beat Ferrari.
"It's going to be important at the start, the first lap, to try and get ahead… Carlos is on the softs as well so we have definitely some opportunities to try and get ahead of them tomorrow."
"Ferrari were fast today so it would've needed a pretty much perfect lap to be ahead of them. They were basically ahead through the majority of qualifying," he said.
Mistakes
Norris also analysed his performance, and stated what had happened for him to put up an average lap time.
"I made a couple of mistakes on my last lap, like sector one and sector two I think was good, but just the last two corners, I over-pushed a little bit and overcooked (the tyres)," he continued.
"I kind of did the opposite of what I should have done. I pushed more instead of under-driving which would have suited it a little bit more.
"So I probably lost a couple of tenths which sucks because I could have been those two positions higher, maybe ahead of Ferrari, I'm not sure what times they actually did.
"But I think it was close enough that if I didn't make the mistake, I could've been ahead," he concluded.
Read more: McLaren reveals latest addition who could fill in for Ricciardo or Norris