Lando Norris has hailed Lewis Hamilton for his kind words after his Russian GP heartbreak.
Norris and Hamilton contested a fierce duel at Sochi, where the McLaren driver was gunning for his first ever win. It wasn't meant to be for him, as his gamble to stay on slicks while Hamilton pitted for intermediates backfired.
Norris spun out and handed the lead to the Mercedes driver, who took his 100th win in F1. The seven-time world champion was the first one to console Norris, and the youngster was full of praise for his countryman.
Norris hailed Hamilton for his kind words after his Russian GP heartbreak, and revealed that it meant a lot coming from him.
"Coming from Lewis, who was the guy I watched growing up, to hear what he had to say because he's been through many scenarios, probably even worse in some cases," Norris said, as quoted by Planet F1.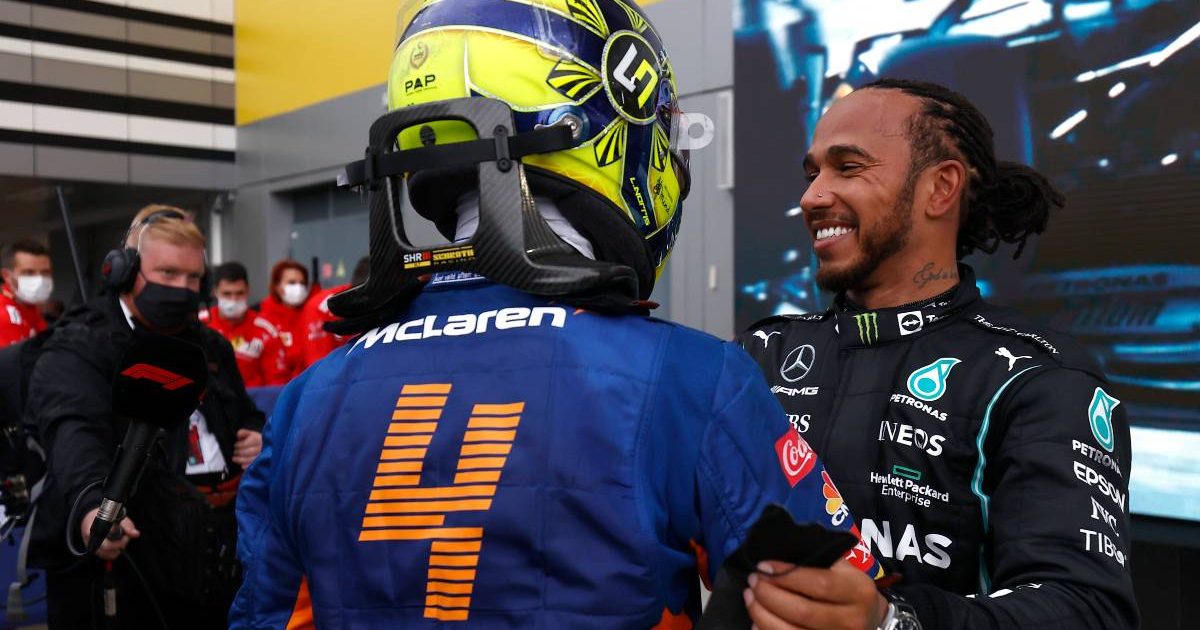 "I guess in my way it feels worse because it's that first win that you just really want to get.
"Many drivers said I did a good job and my time will come. But when it's someone you've looked up to and you know has been through it, it definitely means that bit more."
Praiseworthy
Hamilton also heaped praise on Norris, saying that he is really impressed with his progress and his potential.
"Lando is doing an incredible job and it's great to see McLaren doing so well and being so strong," Hamilton said.
"He's so young, he's got so many wins ahead of him. He's doing a great job leading that team.
"It could have played out any way, but I think our team did a great job in terms of understanding where the rain was coming and it was going to get worse," he concluded.
Read more: Helmut Marko reveals Red Bull's futile attempt at signing Lando Norris – "We had talks with him"