Alpine driver Esteban Ocon made an outlandish claim regarding F1, saying that it could surpass the beautiful game in popularity and excitement.
F1 has gone from a niche sport to one of the most exciting contests in recent years. The sport has seen a great surge in viewership in the last three years, with millions of fans flocking to watch 20 drivers battle it out in the biggest league of motorsport.
After Liberty Media acquired the commercial rights for F1 in 2017, their series of changes has made it a commercial spectacle. While some may have an issue with it, there is no denying that the numbers are all heading in the right direction.
However, Ocon made an outlandish claim regarding F1, saying that in a few years it could beat football in many aspects.
In a recent interview by Motorsport-Total, the Frenchman said, "I can still remember 2017 and 2018. A sixth-place felt like a victory.
"You just didn't have a chance of a podium finish or a lead lap. We saw a lot of different cars on the podium. That's great, and that's exactly how it should be."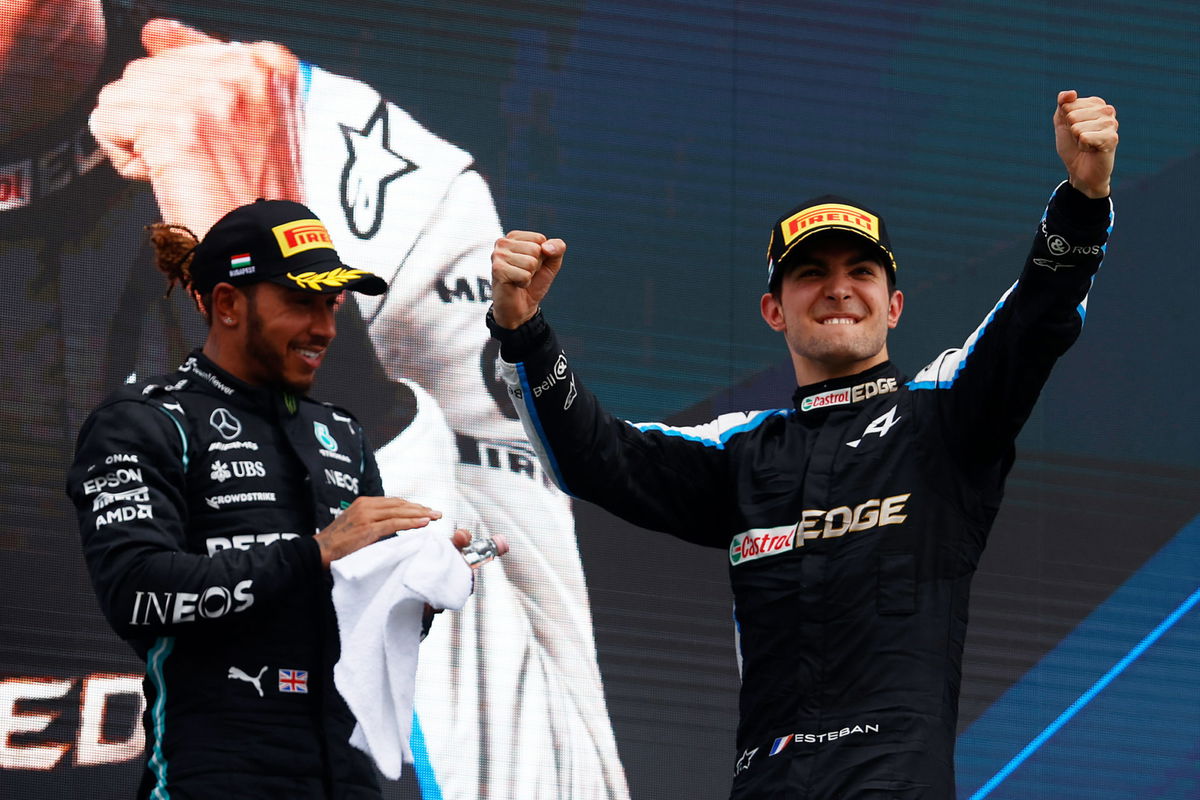 "If the cars are closer together, then Formula 1 can even overtake football in terms of tension. Because everyone is talking about Formula 1. I have friends who hadn't dealt with it before, but now they're fully involved."
Sight to behold 
Ocon would know a thing or two about excitement and involvement. He gave fans an absolute classic to watch in 2021 when he won the Hungarian GP.
It was an absolutely fantastic race that had everything – drama, trouble, heart-in-mouth moments and an underdog winner in the Alpine driver.
Read more: Ocon emerges as favourite to replace Hamilton if he decides to retire from F1