Alpine driver Esteban Ocon opened up on working with teammate Fernando Alonso, saying the rumours about him were all false.
Ocon and Alonso became teammates at the start of the 2021 season following the latter's return to F1. They had a good season with their team and will race together in 2022.
Over the years, the Spaniard has developed a reputation of being someone who was difficult to work with. Those beyond the grid say keeping relationships with him was easier said than done.
However, Ocon opened up on working with Alonso, saying he found the 40-year-old extremely cooperative and enthusiastic.
"A lot of people said Fernando was very difficult to work with, that he had a reputation for breaking teammates and all that," he said, as quoted by Racer.
"I wanted to see it from my eyes, I wanted to see if what people were saying was true and in the end it wasn't. We've just had a fantastic collaboration all together.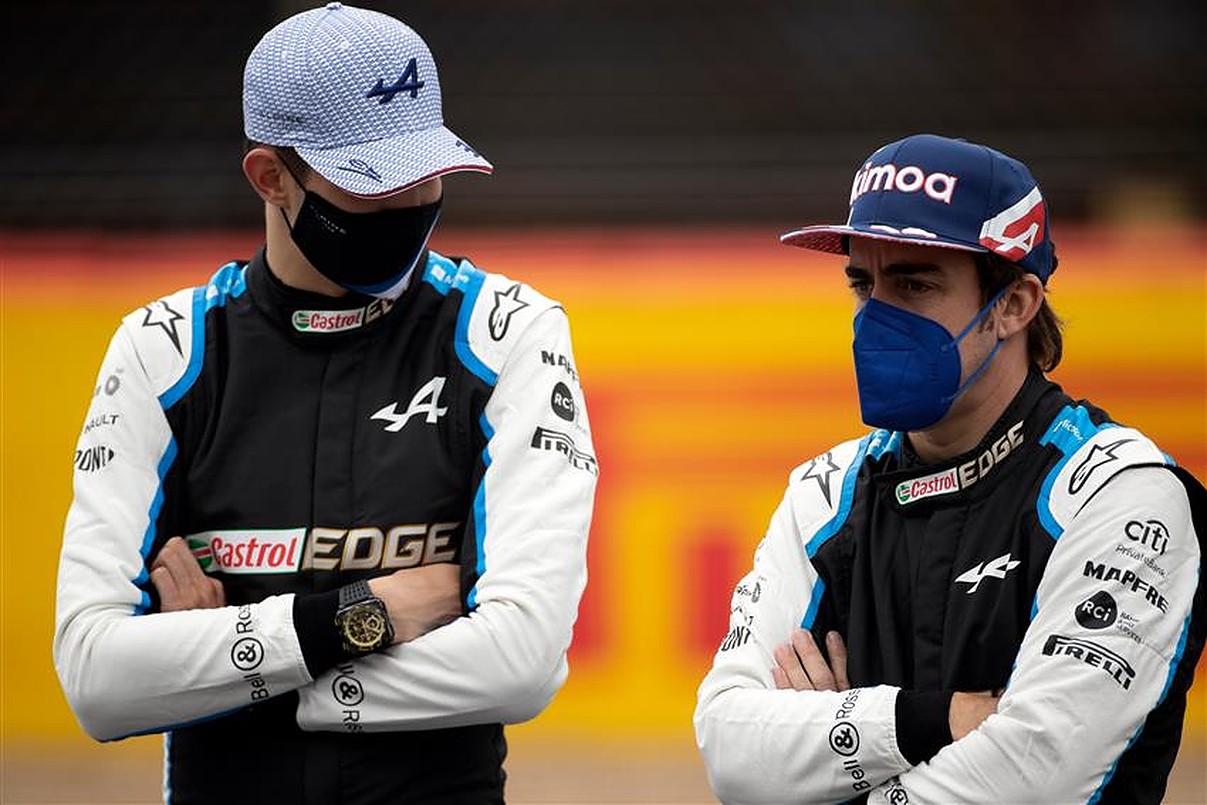 "He's a hell of a racer – he's extremely, extremely fast, for sure the fastest teammate I've had for a while. I was very happy to work alongside him."
Learnings from the veteran
"I've learned a lot alongside him. Just the way Fernando thinks out of the box, where some other drivers would not think about or even the team would not think about stuff," the Frenchman continued.
"It's pushing the limit to strategies or how we can optimise everything – in that regard I've definitely learned a lot.
"Also racecraft, I think I've picked up quite a lot of things from him – looking at his first laps, which is something I've always been doing, always been following what he has been doing. And towards the end of the year I was only gaining positions not losing any, and I was doing great first laps.
"It is a privilege to be working alongside a legend like him and I put him as a reference for sure in the beginning of the year," he concluded.
Read more: Ocon emerges as favourite to replace Hamilton if he decides to retire from F1