Jolyon Palmer defended Mercedes over Valtteri Bottas' pitstop in Qatar, saying that it was a bold call that just didn't pay off.
Mercedes decided to let Bottas have a long stint on medium tyres. It was the first time F1 had raced at the Losail Circuit, and as a result, there was no prior data to fall back upon. Most drivers were on two-stop strategies, meaning Mercedes saw an opening for their driver.
Bottas charged up to contention for a podium before his old tyre suffered a failure. He went off into the gravel, and ended up retiring from the race a few laps later.
He was not the only one to suffer a tyre issue, with Lando Norris and both Williams drivers also facing problems with their rubber. Unfortunately, the Finn suffered the most through no fault of his.
Palmer defended Mercedes over Bottas' pitstop in Qatar, and said that it was a call that could have gone either way.
"In hindsight, Bottas trying to do 33 laps on a set of mediums was bold, but this was the inaugural race in Qatar, and teams hadn't managed to run a tyre to the end of its life around this circuit before," Palmer wrote in his post-race column for the official website.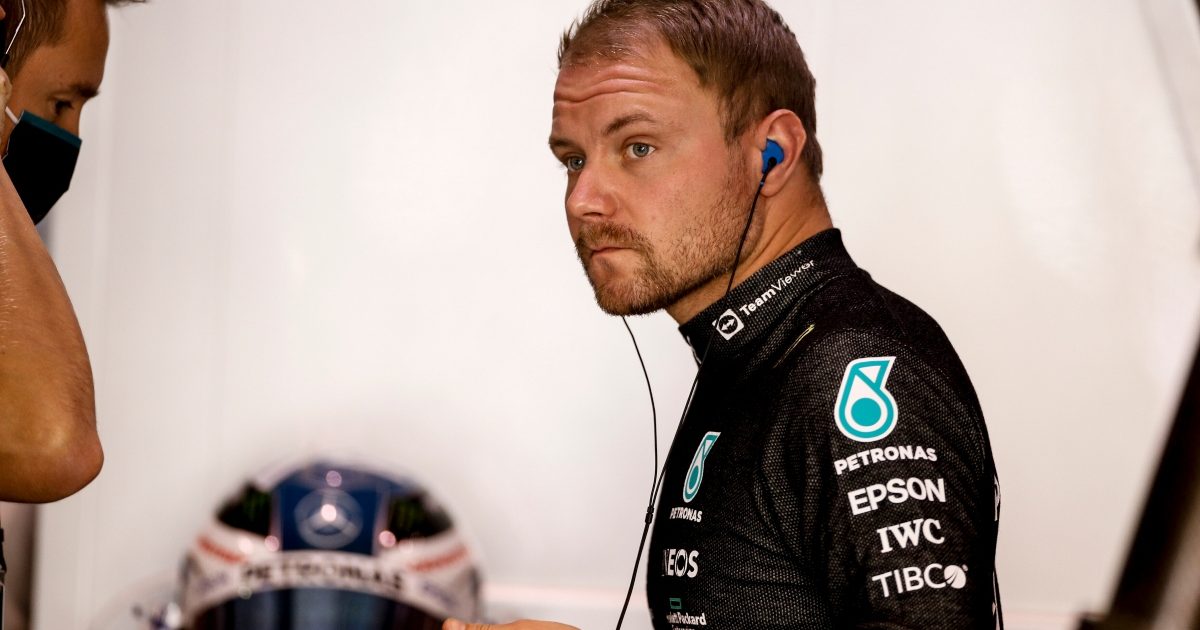 "Bottas' lap times were hanging on very well, he was lapping at a consistent pace and Mercedes were leaving him out there to try to overcut (Fernando) Alonso in a bid to chase only Sergio Perez down for the podium.
Bad luck
Palmer also talked about how what happened was neither Bottas' nor Mercedes' fault.
"Suddenly Bottas' left front blew and with it going so early around the lap, he had a long way to get back to the pits – it ruled him out of contention even before the team decided to retire the car later on," he continued.
"Sometimes small vibrations at the wheel can be an alarm bell that the tyres are on the edge, and we heard some radio chatter from others, including the two leaders about this, forcing them into two stops, but in many cases the tyre can just puncture unexpectedly."
Read more: Glock makes huge claim regarding Bottas – "He never purposely wanted to help Hamilton"