Pirelli has admitted to the tyre problems in Qatar, saying that all they need is data from teams to confirm their fears.
A major talking point from the Qatar GP was the sheer amount of punctures the drivers suffered. As many as four drivers suffered due to dodgy tyres, and all eyes were on Pirelli.
The tyre manufacturer already suffered a fiasco of this sort in Baku, and now it was back again. Many drivers spoke out against it, and the company has a lot of answering to do.
Pirelli admitted to the tyre problems in Qatar, and said that there was more wear on the tyres than what was projected.
As quoted by grandprix247.com, when asked which tyre was the victim at the Losail Circuit, Pirelli motorsport chief Mario Isola replied saying, "Front left, because it is the most stressed tyre but I don't want to say that this was caused by excessive energy or something like that.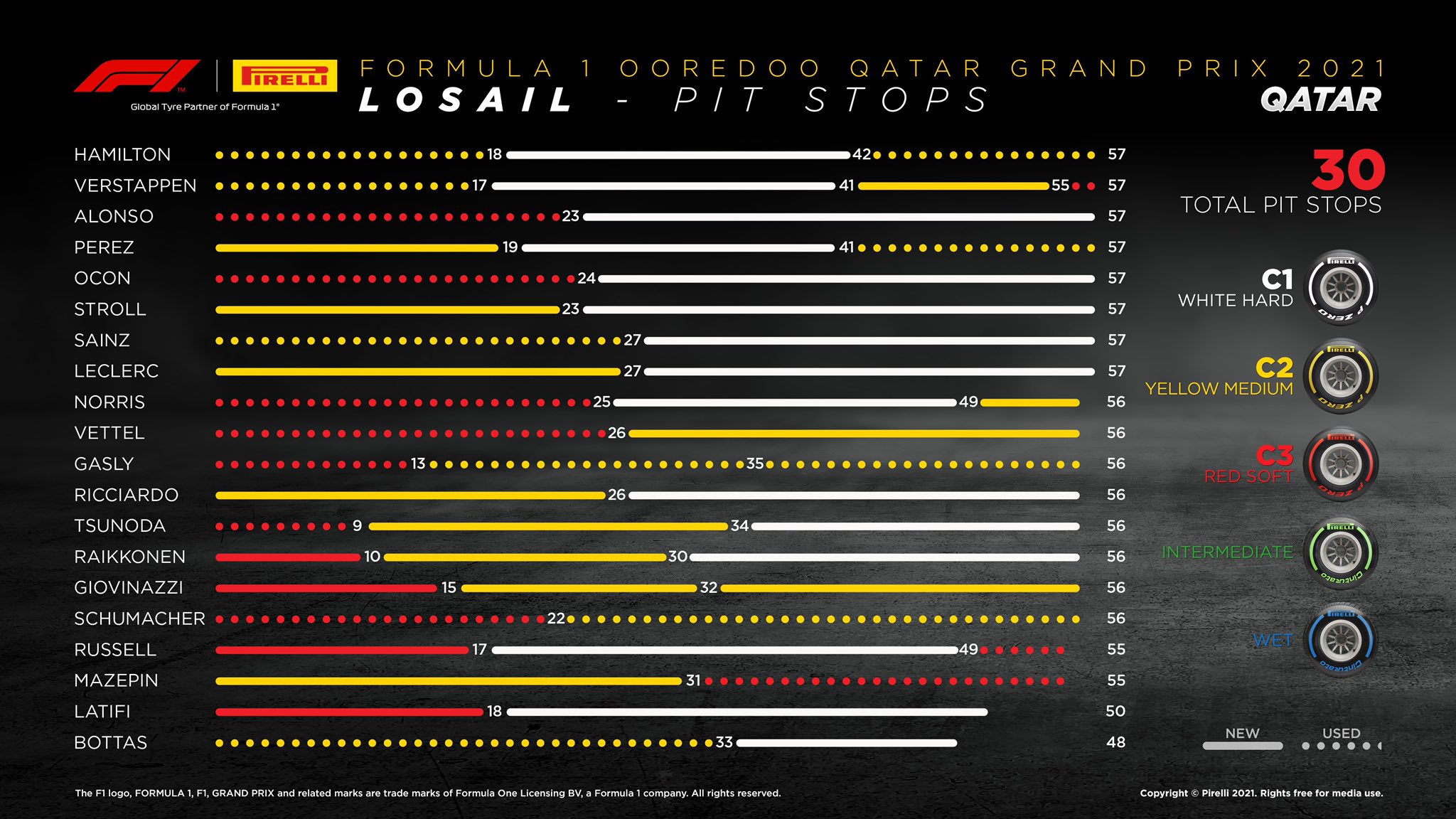 "The first elements that I can share is that all the tyres were quite worn, close to 100%. That we need to understand if they were caused before the loss of pressure or after the loss of pressure."
More information needed
Isola added that they will check the data from the teams and come to a conclusion regarding the problem.
"We're waiting for telemetry data from the teams," he continued.
"That is a really important element to understand if the loss of pressure was sudden and (what) was the time for that.
"All the drivers were able to go back to the pits, so they lost pressure but in a time that was enough to control the car and to go back to the pits. We're seeing a lot of impacts at high speed on the kerbs here.
"It's not a secret that cars had also damage to chassis, to the floor, to the wings, and when a tyre is worn, it's less protected from kerbs, big impacts, high-energy impacts. Then it can happen that they start losing pressure, and you have either to change the tyre or you're flat," he concluded.
Read more: Pirelli cites Silverstone and Mugello examples for going with hardest option for Qatar GP tyres