Alain Prost revealed a heartwarming conversation he had with Ayrton Senna, saying that their fates seemed to be intertwined.
Prost and Senna were teammates and bitter rivals during their time in the sport. The two World Champions wrote history and contested the most intense rivalry in the sport's illustrious history. The two pushed each other to the limit, and it was only years later that they found out how much.
Prost revealed a heartwarming conversation he had with Senna, wherein the late driver told him that he was the only driver who motivated him to do better.
Speaking to Nico Rosberg during an interview on the 2016 World Champion's YouTube channel, the legendary driver recalled, "Ayrton focused on our challenge by putting 110% into it.
"His greatest motivation was almost exclusively to beat me, even if I wasn't so focused on him. For this reason, after I retired in '93, Senna was never the same again. His armour which he had built up in our rivalry, was gone and he looked fragile.
"For 1994, I had received an offer from McLaren, which had switched to Peugeot as engine supplier. Two days after the last GP of the 1993 season, Senna called me begging me to accept: 'Alain, you have to stay in F1. Nobody motivates me among the other drivers like you do'. It was really sensational."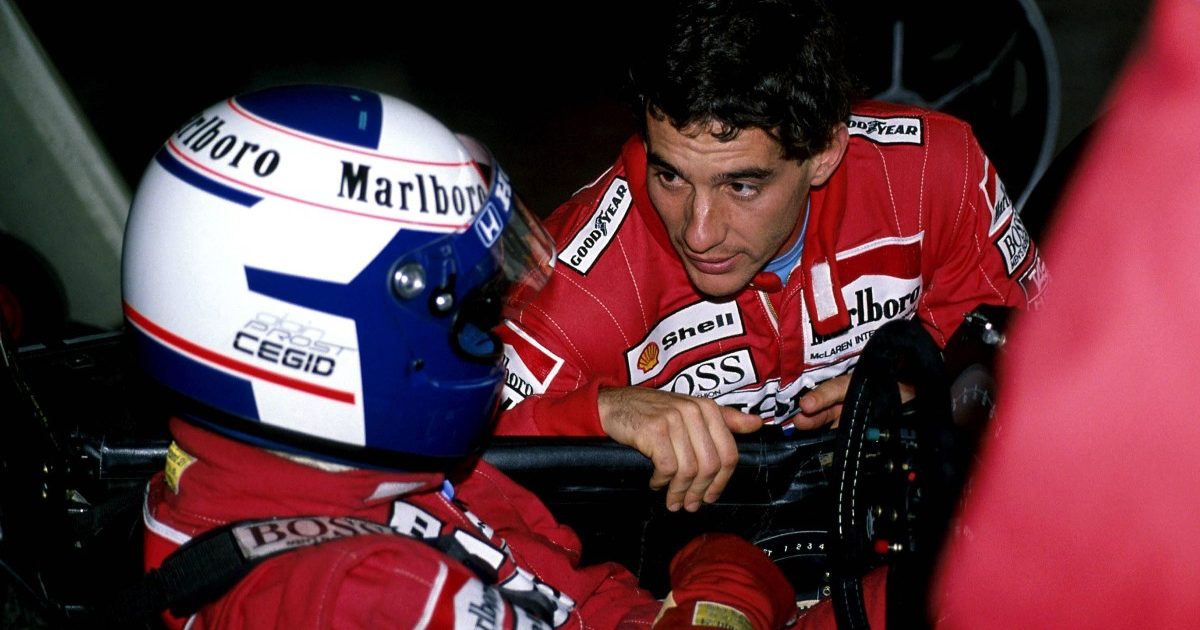 No regrets
"I don't regret to have chosen him as teammate," Prost said.
"I thought about the good of the team, but already in the first season I sensed a preference for Ayrton on the part of everyone.
"The public was divided between Senna and me and I was seen as the bad guy. Besides, he was the young guy who was advancing, while I was the older driver.
"My life is linked to Ayrton. Today Brazil is like my second home, I have a lot of followers from that country on social media. I'm also still in touch with Senna's sister, Viviane.
"It's as if the division that existed during our rivalry has disappeared and the human side has taken over. Perhaps the most beautiful legacy of an exciting story," he concluded.
Read more: Lewis Hamilton recalls searching for deceased Ayrton Senna back in 1995 award ceremony