Daniel Ricciardo has apologised for his mistake at the Russian GP, saying he should have stopped properly for his pit stop.
The new pit stop rules have thrown teams off. The Russian GP saw many teams mess their pit stops up, and one of them was McLaren during Ricciardo's pit stop. His was the worst of the lot, and it effectively cost him a place on the podium.
The Australian was running the podium places in front of Lewis Hamilton. McLaren called him in to box to cover off Mercedes' undercutting plans. That backfired when they took a lot of time for Ricciardo's pit stop, and by the time he came out, he lost his place to Hamilton.
Ricciardo apologised for his mistake, saying that he should have stopped properly for his pit stop.
As reported by crash.net, Ricciardo said, "I don't know. It is something we will look at.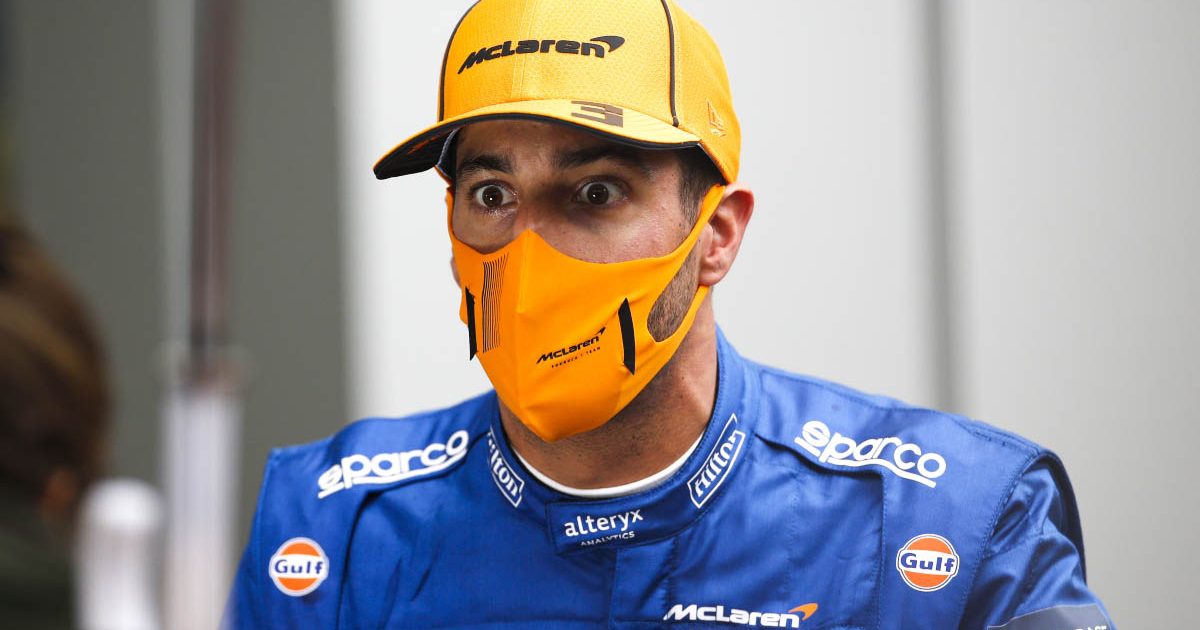 "I took some of the blame because I stopped a bit too long. I could see that the mechanics had to readjust, so for sure I cost a bit of time there.
"It looked like they were slow on the front, but maybe if I had stopped properly, then we wouldn't have had that problem. On the hards, the pace was good, and I got past Russell pretty quickly. Once I got close to Carlos, we started to kill the tires.
"In the end, it is okay and we will take the points," he concluded.
Disaster management
McLaren had a day to forget in Russia. Not only did they lose out on a potential podium for Ricciardo, but also a surefire win for Lando Norris. Unfortunately, they ended up getting neither.
It will be a valuable lesson for the team. After the dizzying highs of the Italian GP, Russia was a reality check.
Read more: Ricciardo backs Bottas to succeed during Alfa Romeo stint – "He's saying the right things"