Daniel Ricciardo has backed Valtteri Bottas for his upcoming Alfa Romeo stint.
Bottas will be leaving Mercedes after a successful five seasons spent with the Silver Arrows. With him in the team, Mercedes won four consecutive Constructors' Championships, and are in the hunt for a fifth one running.
The Australian knows what it's like to make the switch from a top team to a midfield one. He did it some years ago when he moved from Red Bull to Renault.
Accordingly, Ricciardo backed Bottas for his upcoming Alfa Romeo stint, and predicted the Finn to quickly adapt at Alfa and play a starring role there.
"He's said all the right things," Ricciardo said, as quoted by GP Fans.
"We've been in the sport a similar time now, he has a lot of experience. He understands what's involved in this sport. Making the switch now to Alfa, as he said, it's another project and it's probably going to take time.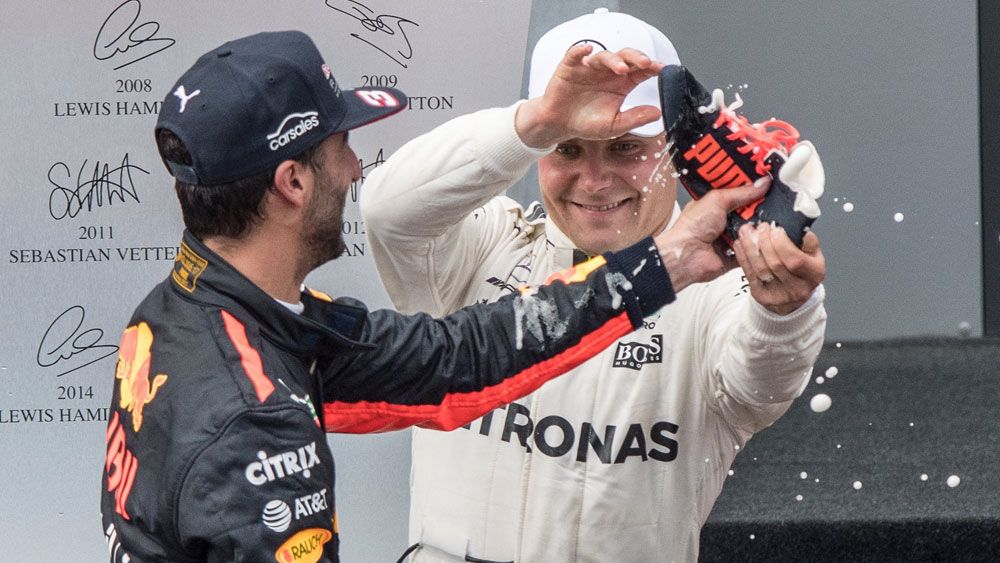 "He's saying the right things, he gets it, for sure, and he knows."
Managing expectations
Up until the 2021 Italian GP, Bottas has won nine races during his time at Mercedes. Therefore, his winning experience will be of great help for the ambitious Alfa Romeo team. However, they are no Mercedes, and as such, Ricciardo suggested Bottas tone down the expectations a little bit for next season.
"Keep saying what you're saying because you're on the right track," Ricciardo told Bottas.
"The expectation is a big one. Of course, you want to believe it's going to be amazing from day one. But have a little bit of reservation, and with that comes steady growth and some realism behind a new adventure.
"If it was easy, everyone would do it. Valtteri's pretty modest anyway, so I think he's alright," he concluded.
Read more: Hulkenberg F1 return to be put on hold with Alfa Romeo all but decided on Bottas partner